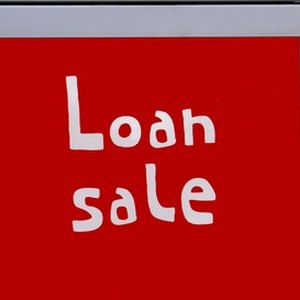 At some point in their lives, many people contemplate adding on to their homes, as an alternative to moving. As well as adding much needed space, a family has an opportunity to increase the value of the home. But before the project begins it's essential to decide on the method of financing. After choosing a loan its advisable to shop around for the best terms and rates.
Refinance Your Mortgage
If you have lived in the home for several years, you probably have excess equity in it that can be used to pay for the addition. Depending on the cost of the addition, you may be able make monthly payments on your new loan that are very close to the amount you are paying now possibly due to extending the term or a reduction in interest rates because of market conditions. Furthermore, if the addition is significant, a lender may give you a loan that's based on the value of your home after the addition is accomplished.
Home Equity Loan
Another way you can use the equity that has built up in your home is by taking a second mortgage, rather than refinancing you original loan. The upfront costs associated with a second mortgage may be lower than you'll pay for refinancing, but be aware that interest rates are usually higher, and the loan period can be shorter.
Home Equity Line of Credit (HELOC)
Rather than taking out a lump sum loan, you can use the equity that has built up in your house to arrange a line of credit. Once you are approved for a HELOC, you will receive a checkbook from your lender so you can pay for the addition as work is completed. Since you have received a line of credit rather than a loan, you will save money by only paying interest on the amount that you have withdrawn. But, most HELOCs have a variable rate of interest so that should weigh into your decision about how you will pay for your addition.
Personal Loan
You can obtain an unsecured personal loan or line of credit for virtually no up-front fees but the interest is higher than if you get a loan or a line secured by your home. Furthermore, the interest on a personal loan or line of credit is not tax deductible whereas it is, most often, when it is secured by a home. This method is most typically used for additions when the project is small and the borrower finds it easy to pay the loan back in a short period of time.
Pre-Approval
You want to avoid the risk of not having enough money to finish remodeling your house. It's important to obtain approval for whatever type of loan you want before you contract for the remodeling. It's also a good way to determine the amount you can afford so you will have fewer surprises when it's time to pay the bills. Since there are always extras that homeowners don't expect, it's a good rule of thumb to add 10 percent to whatever you anticipate the remodeling will cost.