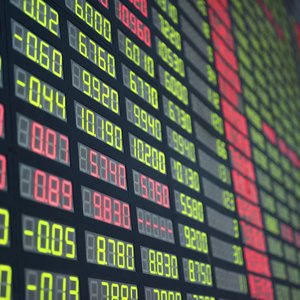 •••
Jeff_Hu/iStock/Getty Images
There are times, for many different reasons, that an investor wants to transfer their stocks from one broker to another. Perhaps the broker made a bad investment or another broker is offering better things for less commission. Regardless, making a transfer from one broker to another is a process that goes over smoothly for thousands of people a year. But, every year, there are also people who have delays. Here's how to avoid that.
Review prices and services with the new broker. You'll want to know any differences in commissions and fees before settling on a new broker. Some brokers may charge for a service that others offers for free.
Call the new broker that you want to deal with and make sure that they accept the types of securities that you have. While this step isn't necessary, the receiving firm doesn't have to accept the securities when your current broker sends the information, so doing research beforehand saves time.
Fill out a Transfer Initiation Form (TIF). This is a form that allows for the transfer of securities from one firm to another. The information included here must be the name, social security number, the old firm name and what securities are being transferred.
Submit the TIF to the new firm you want to be represented by. When they receive it, they will verify that all the information is correct and then submit it via ACATS to your current firm. ACATS makes it possible for funds to be transferred quickly and without delay.
Confirm that you do, in fact, want to make the transfer. Some brokers require this and others don't. Once the confirmation is made, your current broker will begin the three- to six-day-long process of transferring all the assets over to the new broker.
Start communicating with the new broker. Now that the funds are in the new broker's hands, begin communicating and explain what you want done. They are here to ensure you make more money. Use them wisely.