Tips for Applying for the National Honor Society
by Ploni Almoni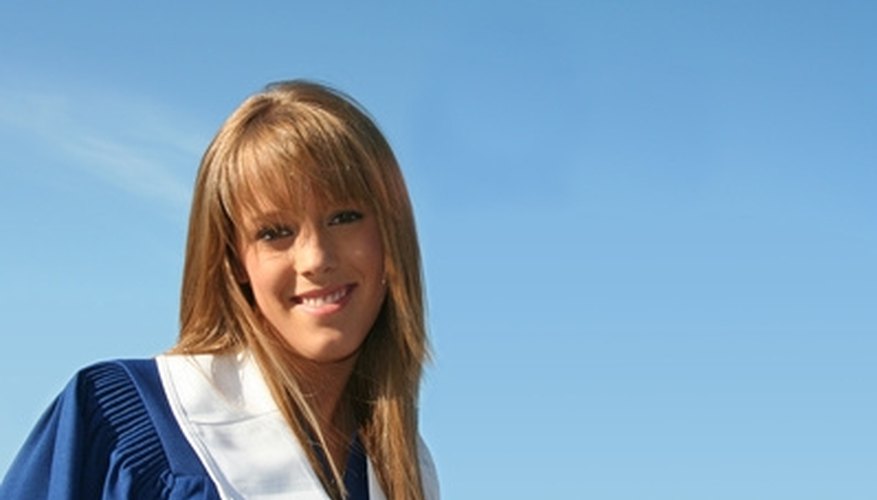 The National Honor Society accepts nominations of students who are seniors in a high school that has an affiliated chapter with the NHS. Applications are made directly to the chapter adviser or administrator, and the specific form that application takes will vary from school to school. Two to five seniors may be nominated per chapter, depending on the size of the school. The NHS considers four criteria: service, character, leadership and scholarship. The methods of determining eligibility vary widely from school to school, but there are useful strategies to develop those criteria.
Service
Service refers to extracurricular activities you might engage in that make a social contribution. This could range from volunteering in school as a senior tutor, working as an unpaid intern at a local hospital, or organizing a 5K run for charity. Any way in which you donate your time or talents to improve the lives of others around you constitutes "service." This activity should be performed without monetary compensation. Look for ways you can make a difference in your school and your community.
Character
Character is perhaps the most difficult category to measure. It is informed by the other three criteria listed here, but is best demonstrated by evidence of grace under pressure. For example, struggling to achieve high grades with a learning disability might show your character. Honesty, reliability, concern and respect for others are markers of character. You might consider writing a modest letter describing your experience in character development to the nominating committee.
Leadership
Leadership can be demonstrated by taking a decisive role in the implementation of a large project, such as the administration of the student council or creating a recycling program for the school. Leadership projects that are well-integrated with service activities are often more valuable than acting as the captain of a successful sports team. Look for ways that you can take the lead, particularly by creating projects that currently have no leadership.
Scholarship
Scholarship is demonstrated through high grades and a strong class ranking, or other exceptional achievements such as winning a state-level science fair. NHS members typically earn grade point averages over 3.9, so keep your grades up high. Because the nominations are locally based, participation in advanced placement and other honors classes is a wise choice.
Photo Credits
the graduate image by Barbara Helgason from Fotolia.com