Textbook Grants
by Linsay Evans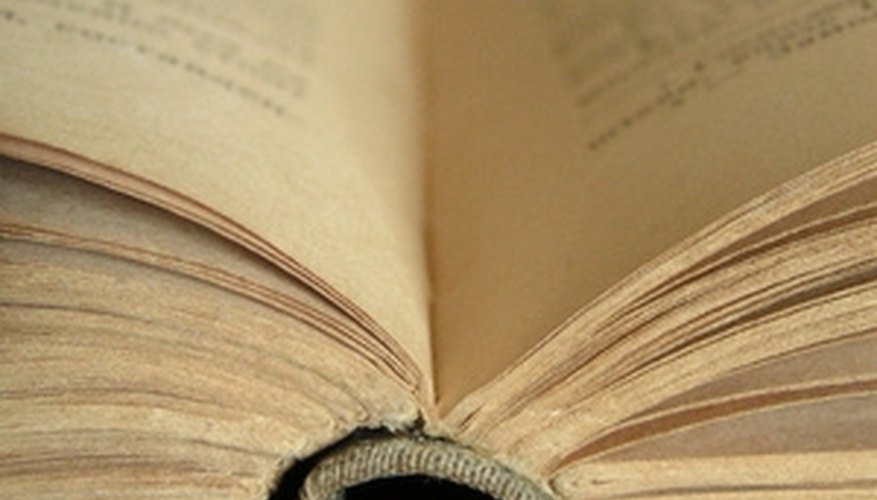 It's no secret – college is expensive. But it's not just the tuition; textbooks are expensive, too. According to the Textbook Scholarship Program's website, textbook costs have risen at more than double the rate of inflation over the past 25 years, and the average student spends about $1,000 on textbooks each year. Luckily, there are grants in the form of scholarships available to help with the rising cost of textbooks.
Textbook Scholarship Program of the Southwest
The Textbook Scholarship Program of the Southwest offers financial assistance for textbooks for single parents. To qualify, applicants must be enrolled in college in Arizona, New Mexico or Texas and must demonstrate financial need. Qualifying students receive free textbooks, then are required to ship them back to the Textbook Scholarship Program – postage reimbursed – at the end of the semester. Submit a form on the program's website to have an application sent to you.
Akademos/Textbookx.com
Akademos/Textbookx.com offers an annual scholarship. Applicants must write an essay in response to a prompt. Past prompts include "Should there be a death penalty" and "What should be done, if anything, to prevent nuclear proliferation?" Essays are judged on "the clarity of their argument, the quality of their writing, and the organizational structure of their essays overall." Winners receive funds to purchase textbooks through Akademos/Textbookx.com. Check the company's website for the current year's question, as the essay contest takes place in the fall.
Helping Hands Book Scholarship Program
The Helping Hands Book Scholarship Program awards up to 50 scholarships each year. Scholarships range from $100 to $1,000. Qualified students must be 16 or older and attending or planning to attend a two or four-year college, university, or technical or vocational school. Awards are given twice a year; current deadlines are July 15 and Dec. 15. Applicants must submit an application form, resume, grade transcripts from high school or college, and a $5 application fee.
Carl A. Scott Book Memorial Fund
Each year, the Council on Social Work Education (CSWE) offers two $500 Carl A. Scott Book Memorial Fund awards. Awards are given to "students who have demonstrated a commitment to work for equity and social justice in social work." Qualified applicants must be students in their final year of a bachelor of arts or a masters in social work program that is CSWE accredited. Students must be African American, Native American, Asian American, Mexican American or Puerto Rican; have at least a 3.0 grade point average on a 4.0 scale; and be enrolled for at least 12 credit hours in the semester in which the funds are used. Applicants must include two letters of recommendation, proof of enrollment, academic transcripts, and an essay containing information such as future plans, honors, achievements, and an explanation of the student's commitment to social justice and equity.