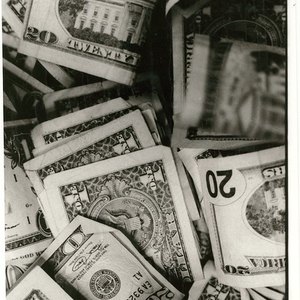 •••
Image by Flickr.com, courtesy of borman818
TD Ameritrade is an online brokerage based in Omaha, Nebraska. As of 2008, the company said it had more than 6 million active accounts.
History
The company began in 1975 as a discount brokerage called First Omaha Securities, and grew steadily over the next 30 years through mergers and acquisitions. It took the Ameritrade name in the mid-1990s; in 2006, it merged with TD Waterhouse to become TD Ameritrade.
Fees
As of November 2009, the company charges a flat fee of $9.99 per online stock trade, regardless of the number of shares. Phone orders are $34.99 and broker-assisted orders are $44.99.
Company Stock
Stock in TD Ameritrade Holding Company trades on the NASDAQ exchange under the symbol AMTD. As of November 2009, it had a market capitalization of more than $12 billion.
Community Involvement
The company has bought the naming rights to Omaha's new downtown baseball stadium. TD Ameritrade Park will host the College World Series beginning in 2011.
Competitors
TD Ameritrade has taken swipes at competitor Charles Schwab Corporation in its commercials. Other major rivals include E*Trade and Scottrade.