Tax Write Offs for Energy Saving
by Timothea Xi ; Updated July 27, 2017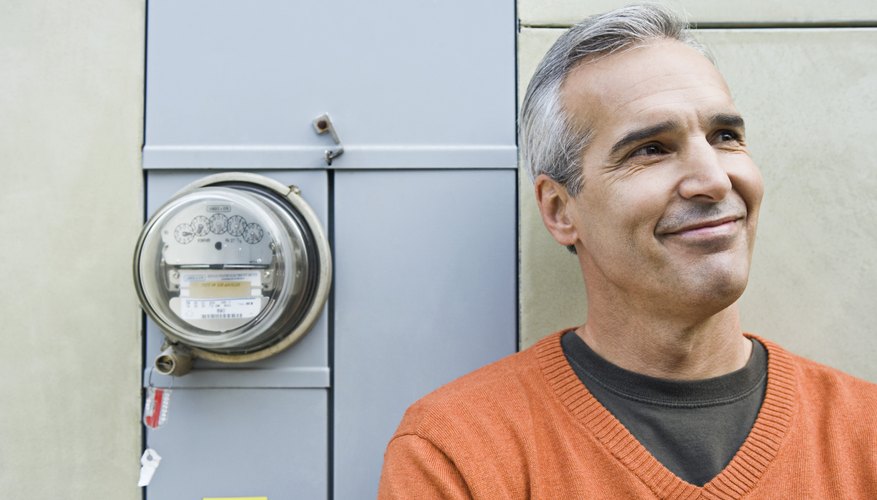 If sprucing up your non-rental home with energy-saving features and hardware has been on your to-do list, tax breaks are available to ease the financial burden. Tax credits specific to energy-efficiency help whittle down your overall tax bill dollar-for-dollar. Just make sure to document all your purchases and confirm that your equipment qualifies. As consumer energy resource Energy Star notes, not all Energy Star-certified products qualify for a tax credit.
Energy Tax Credit
As of the 2014 tax year, you can benefit from federal tax incentives for energy saving through two different avenues: the Non-Business Energy Property Credit and the Residential Energy Efficient Property Credit. The latter is good through the end of 2016. The former has been renewed through the end of 2015. On the state level, your state may have additional incentives -- the Department of Energy gives an overview of the credits, rebates and savings applicable to each state.
Non-Business Energy Property Credit
To benefit from the non-business tax credit, you'll need to have upgraded one or more of the following energy-saving systems: insulation, metal and asphalt roofs, heating and cooling systems, biomass stoves, non-solar water heaters and windows and doors. The maximum lifetime credit for all systems combined is $500 as of 2015. Credit is calculated at 10 percent of the cost, and certain systems have even more stringent rules and cap the credit to as low as $50 for fans or $200 for windows.
Residential Energy Efficient Property Credit
For a more generous tax credit, the energy-efficient tax credit applies if you install qualified geothermal heat pumps, small wind residential turbines, solar energy systems or fuel cells in new or existing homes. Main residences and second homes are eligible except in the case of fuel cells, which must involve the main residence. Rental properties are not allowed in all cases. You get an uncapped credit of 30 percent of the cost, otherwise a maximum of $500 in the case of fuel cells.
Tax Forms
IRS Form 5695, Residential Energy Credits, deals with both types of energy credits for the home. Fill out the form and submit it with your other tax forms. The credit determined on Form 5695 should be stated on your 1040. Further, you must retain receipts of your purchases and the required certifications by authorized manufacturers of the installed systems.
Photo Credits
Brand X Pictures/Stockbyte/Getty Images