How to Get a Tax Refund on Purchases in London
by Dani Arbuckle ; Updated July 27, 2017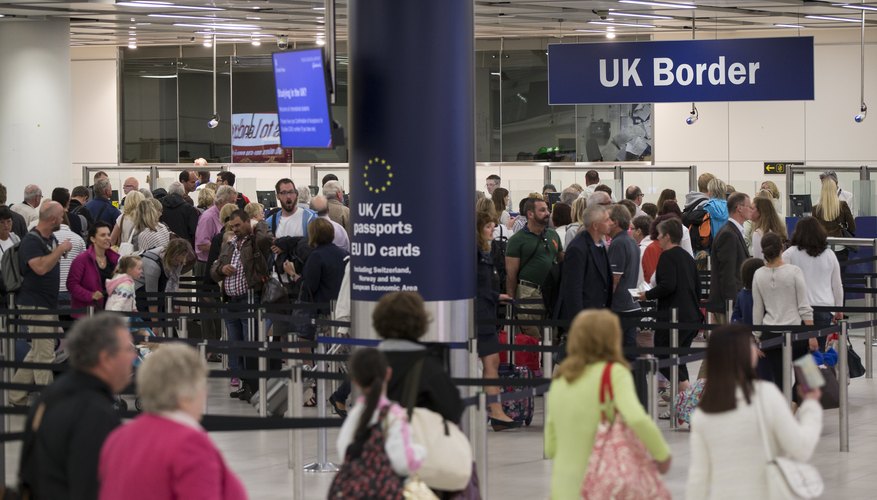 Benjamin Franklin once wrote that "in this world nothing can be said to be certain, except death and taxes." But if you're visiting London, this might not be entirely true, because the United Kingdom allows foreign visitors to get a refund on the value added tax paid on certain products. Take advantage of this tax refund to reduce your shopping bill and stretch your dollar -- or pound -- further.
Step 1
Check to see if the retailer is participating in the VAT Retail Export Scheme. According to HM Revenue and Customs -- the British government agency responsible for taxation -- you should look for a sign indicating that the shop is participating in the system.
Step 2
Show the retailer your passport to prove that you are eligible to make a tax-free purchase.
Step 3
Get a VAT 407 form from the retailer when you make your purchase. The form is only available from retailers participating in the system -- you cannot get a form direct from the U.K. government. Alternatively, the retailer can provide you with a VAT retail export scheme sales invoice.
Step 4
If you are using the VAT 407 form, fill it out in front of the retailer.
Step 5
Ask the retailer how you will get the refund. The retailer may give you the refund directly, or it may be issued through a third company or a refund booth operating at exit points from the country, such as airports.
Step 6
Show your goods and the refund form to customs officials when you leave the United Kingdom if you are not heading to another European Union country. If you are visiting another European Union country, you must show your goods and forms to customs officials when leaving the European Union.
Step 7
Obtain your refund after customs officials have approved your form. You can get a refund by mailing the form to the retailer, mailing it to a refund company or turning the form in to a refund booth located at the airport or port from which you are leaving.
Photo Credits
Oli Scarff/Getty Images News/Getty Images