What Tax Deductions Can a Direct Sales Person Take
by Linda Ray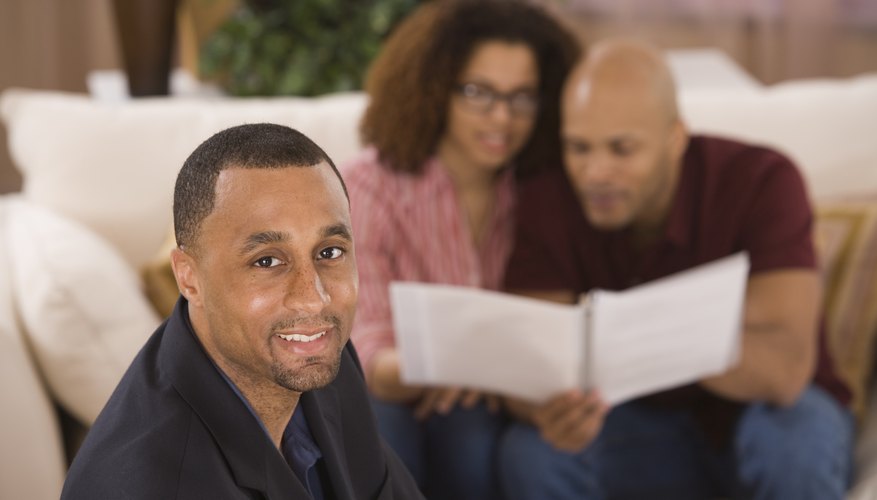 The Internal Revenue Service defines direct sellers as those people who sell merchandise out of their homes or other establishments that are not retail stores. Those who sell products on commission or a deposit basis and sells the items directly to consumers also are considered direct sales people. Newspaper distributors and deliverers also fall into this category. As long as you're not reported as an employee on a company's payroll, there are a number of deductions you can take on your own tax return.
Income from Which Deductions Accrue
As a direct seller, your income is based on the amount of sales you make and not on the number of hours you work. This income gets reported on the C-EZ short tax form or on a Schedule C in your 1040 tax filing papers. Income can include products you receive, awards, bonuses, gifts and prizes, as well as direct commissions you make on your own sales and from the sales of people who sell merchandise for you. Direct sellers are required to report all this income, even if they don't receive a 1099-MISC reflecting that income.
Start-Up Expenses
In 2004, the IRS started allowing direct sellers to deduct expenses related to starting up your business. You can deduct training you took, the cost of start-up kits, money you spent exploring various direct sales opportunities and any fees you incurred to become a direct seller. Additionally, you can deduct start-up expenses in the year you start the business using the total amount you spent to start the business or by a flat $5,000 if the expenses exceeded $50,000, whichever is less. The rest of the start-up costs can be deducted over the next 15 years starting with the month you started the business.
Simplified Home Office Deduction
Your home office and the cost of keeping it is a deduction you can take if you have a designated area in your house from which you conduct business. Prior to 2013, you had to save your utility bills to figure out a percentage of the costs spent to maintain the office based on its square footage. Beginning with your 2013 tax return, you can claim a flat $5 per square foot for your office and be done with it. The maximum allowance is 300 square feet or $1,500. You can still itemize if you choose and the rest of your business deductions are not affected by the home office deduction amount you choose to use.
Regular Business Expenses
As a small business owner, you're entitled to all the tax deductions that other self-employed people take. This includes everything from computers and phones you use for your business to stationary, stamps, ink and other office supplies. Maintain a log of mileage you put on your vehicle to take the standard mileage deduction when you travel for work. Advertising, marketing and recruitment costs are deductible. You can deduct your personal health insurance, money you pay employees and storage costs. And don't forget the cost of the goods you bought for resale.
Photo Credits
Comstock Images/Stockbyte/Getty Images