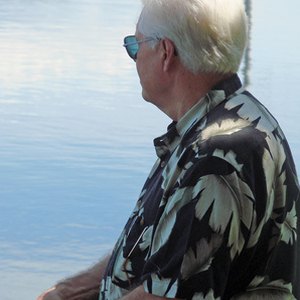 •••
senior fisherman image by Pix by Marti from Fotolia.com
Many retired seniors find that Medicare will not cover their total costs for health care. This lack was noted soon after Medicare was created in 1965, so Congress authorized private insurance companies to create and sell Medicare supplement policies. These quickly became known as Medsup, or Medigap plans. Concerned that seniors were being taken advantage of by competing and confusing plans, Congress in 1990 authorized the National Commission of Insurance Commissioners to develop standardized plans that would be sold by all companies. More than 10.2 million seniors have a Medigap policy.
Eligibility
Any senior on Medicare Part B, or otherwise eligible for Medicare, can buy a Medigap policy. There is a three month-window before and after the date a person becomes eligible for Part B when the Medigap policy can be purchased without regard to health or pre-existing conditions.
Policies
Medigap policies are given the names "Plan A" up through the newest plans, "M" and "N," which go into effect in June of 2010. Generally speaking, the benefits--and the premium--go up as the letter increases Plan A is a very basic plan, with limited coverage of copays and deductibles; it is the lowest-cost plan. All plans with the same letter have basically the same components, even though they might not cost the same. For a complete description of the plans, see "Standardized Medigap Plans and Benefits," in References.
Policy Providers
Medigap polices are sold and managed by individual insurance companies. Some associations such as the American Association for Retired People have contracts with various insurance companies to provide plans for their members.
Changing a Policy
Both Medigap policies and the insurance company providing it can be changed at any time during the year by the insured. Some reasons to change might to upgrade a policy or to find a lower premium.
Cost Considerations
The Medigap premium is in addition to the Part B Medicare premium and is set by the individual insurance company for a particular plan. Often geographic location affects the premium. The cost of virtually the same plan can vary widely from insurer to insurer, according to an article on msn.money. Many companies offer a low rate for newcomers to Medicare, and then raise the rates considerably over the next few years.
References
Writer Bio
Jack Burton started writing professionally in 1980 with articles in "Word from Jerusalem," "ICEJ Daily News" and Tagalong Garden News. He has managed radio stations, TV studios and newspapers, and was the chief fundraiser for Taltree Arboretum. Burton holds a B.S. in broadcasting from John Brown University. He is a 26-year veteran of the U.S. Navy/Navy Reserves and the Navy Seabees.