Are Student Grants or Student Loans Considered an Income?
by Sara Mahuron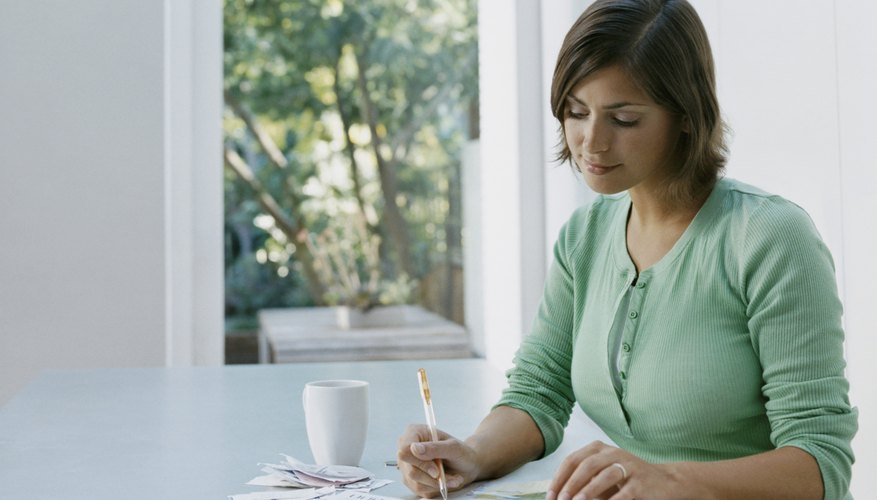 Financial aid is a great tool to help students pay for college. Some financial aid is taxable, other financial aid is not. It can be counted as income in some cases but not taxable income. Failing to decipher what is income could come back to bite you. While not a clear roadmap, the Internal Revenue Service issues guidance on most forms of financial aid, including federal student aid issues as grants and loans, on what they consider income. If you still feel lost, consult a tax adviser or contact the IRS directly.
Student Grants
Student grants and scholarships are not included in your income, as long as they meet the Internal Revenue Service's requirements. If the grant or scholarship is used to pay for qualified education expenses at an eligible educational institution where you are a degree-seeking candidate, then it is not included as taxable income. Qualified education expenses include your tuition, required fees and course related expenses. Other expenses you incur, such as room and board, do not count. If your otherwise untaxed grants and scholarships exceed the amount of your qualified education expenses, you must list the excess amount as income.
Student Loans
The IRS doesn't tax you on student loans. Because the money you receive in student loans has to be paid back, it is not considered taxable income and should not be included on your tax return. When it is time to repay your student loans, you may be able to deduct your student loan interest on your taxes. While not considered taxable income, your student loans may count as income for other things like applying for credit cards or bank loans.
Forgiven Student Loans
In cases where you receive all or part of a student loan forgiven or canceled, you may have to claim the amount on your taxes. In this case, you should receive IRS Form 1099-C, Cancellation of Debt, and must include the cancelled amount in your income. However, there are some exceptions when it comes to student loans. If your loan is canceled because you worked for a specific amount of time in a certain profession for a qualifying employer, you may receive tax-free treatment.
Education Tax Credits
You may qualify for education tax credits by claiming some student grants or scholarships as income. If you are able to apply grant or scholarship money toward room and board, and rely on student loans to pay for tuition, you may receive a tax credit or tax deduction for the expense you incurred. Your school may automatically apply grants or scholarships to your tuition first. You cannot double-dip, meaning you cannot receive tax-free treatment and earn a tax credit or deduction for the same educational expenses.
Photo Credits
Digital Vision./Photodisc/Getty Images