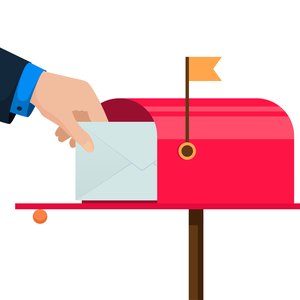 •••
azatvaleev/iStock/GettyImages
If you want your mail forwarded after you move from a specific location, you should notify the U.S. Postal Service that you are changing your address at least ​two weeks​ before you want the change to take place. The USPS will forward your first class mail for one year and/or return it to the addressee if you can't be found.
You can arrange to have other items forwarded for a fee. If your plans change, knowing how to stop your change of address and mail forwarding from continuing will help you get your mail in the future.
Changing Your Address Online
It will be easiest to stop a change of address online, using the confirmation number you received when you put your initial mail forwarding request in. The process for creating your initial temporary or permanent change of address request is as follows:
Changing Your Address In Person
You can also put in a change of address or stop change of address at a United States Post Office location. They will give you a free Mover's Guide packet. You'll fill out Form 375 that comes with the packet (you can't print it from your computer, according to the USPS as of February 2022). Put the form in your mailbox for your carrier to bring back to your local post office, or bring it there yourself to get a confirmation number.
Talk With the New Tenant
Once you've moved out, or shortly before you do, talk with the person who will be moving into your previous residence and give her your new address. Let her know you'd like her to forward or mark "return" on any first-class mail that slips through. If she receives any bulk mail you want (such as an alumni magazine), tell her you'd like her to let you know so you can change your address with that mailer, or give her an addressed envelope(s) with postage on it to use to send you any mail that accidentally doesn't get forwarded.
If you want to see if the new tenant helps you out, have a friend send a card or letter to you at your old address and see if it makes its way to you. It's a federal offense for someone to open or trash your first-class mail if it's misdelivered. They must at least mark "return" on it and put it back in the mailbox.
Stopping/Changing Your Mail Forwarding
If, after you've put in your change of address request and received confirmation, you want to change the date of forwarding, change the forwarding address or cancel the request altogether, go to the USPS website and log in with the user ID and password you created when you registered an account to make your change of address request.
Use your confirmation code to make your changes. If you lose your confirmation code, you'll need to go to the post office and make your request/change in person, according to the USPS FAQ page.
Other Account Changes of Address
Don't forget to change your mailing address and any email addresses associated with other accounts you have. These can include:
Phone
Internet
Credit cards
Bank or credit union accounts
Loans
Utilities
Subscriptions
Website hosting
Domain names
Business accounts
Insurance (auto/health/life/homeowner's)
Warranties
References
Writer Bio
Steve Milano has written more than 1,000 pieces of personal finance and frugal living articles for dozens of websites, including Motley Fool, Zacks, Bankrate, Quickbooks, SmartyCents, Knew Money, Don't Waste Your Money and Credit Card Ideas, as well as his own websites.