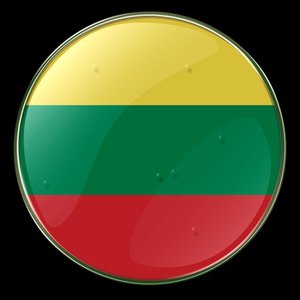 •••
lithuania flag button image by Andrey Zyk from Fotolia.com
Sending money to a recipient in Lithuania is relatively easy with the online service PayPal. PayPal specializes in international transactions and serves more than 200 million people worldwide. It allows you to send and receive money in over 190 countries and regions. Depending on what country you reside in, you may be able to send funds with a bank account or credit card. Your Lithuanian recipient can then transfer the funds to his credit card or to a Lithuanian or U.S. bank account.
Create a PayPal account on PayPal's website. Provide accurate personal information, or you will not be able to send funds. Read over PayPal's legal agreements so that you are aware of fees and other policies. Have your Lithuanian recipient create a PayPal account.
Link a credit card or bank account to your PayPal account. Click "profile" at the top of your account panel and click "add or edit bank account" or "add or edit credit card". PayPal approves a credit card almost instantly but takes three to five business days to approve a bank account. Your Lithuanian recipient will need to do the same.
Click "Send money". Type in your recipient's PayPal email address (the email address they signed up with). Type in a transaction amount. Carefully review the details and confirm your decision. If your PayPal account balance is too low to cover the transaction, PayPal will use your primary funding source to cover the transfer. If a bank account is the only funding source you have, the transfer may take three to five business days to complete.
Verify that your recipient has received the funds. Your recipient can now withdraw the funds to his credit card or bank account.
References
Writer Bio
Allan Hu has been writing since 2001 for several popular, self-owned websites like new-electronics.net and legitblogger.com. He is educated in clinical and psychoanalytic psychology, as well as marketing and advertising.