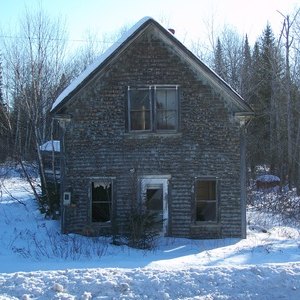 •••
falling down house image by Paul Coskery from Fotolia.com
When you are ready to sell a home that needs extensive renovation or repairs, sometimes it makes sense to fix up just a few things and leave the rest for people who are in the market for a bargain on a house. Some home buyers are interested in buying homes that are fixer-uppers so they can get exactly what they want in terms of carpeting, appliances, and other big-ticket items--without having to pay market rates. Keep in mind, too, that some buyers actually enjoy home rehabilitation projects, while others may have access to a network of contractors who can do the work for them at cost-effective rates.
Discount the price of the home slightly when listing it, reserving some of the pricing for negotiating with buyers. When advertising the home, make sure to state that the home needs renovation or repairs. Play up the advantages of your home. It may have a unique floor plan, a larger lot than other homes in the neighborhood, or customized features built into the home.
Hire a real estate agent. He can advise you what to fix up and what to leave as is. Remember, in many cases, buyers may not mind if they need to replace flooring or have the walls painted, as they may want to choose these things themselves, anyway.
Select a real estate agent who is familiar with your neighborhood. Have him put together a fact sheet for your neighborhood, which is a big help for prospective buyers. The fact sheet should list all the positives about the neighborhood such as its proximity to shopping and award-winning public schools, for instance. When selling a home "as is," the positive information you provide about the community will help offset the property's negatives.
Clean the house and get rid of the clutter. Prospective buyers looking at a home will have fewer objections to extensive work required on a property if it is clean and organized. If the carpeting is dirty, for example, hire someone to provide professional cleaning. Wash the windows and the window coverings. Make sure the kitchen is spotless, as are the bathrooms.
Don't forget the yard. Pulling weeds, cutting the grass, and planting a few flowers near the front door will help people see beyond the items that need to be fixed or replaced.
Establish the cost of the repairs before accepting a final offer to know how much to drop the price of the home. This will give you a realistic guide for negotiating a final sales price.
Learn about the FHA's loan programs buyers can use to rehabilitate homes before they move in. These programs give borrowers lower interest rate loans than conventional financing packages do, to fix up a home.
References
Writer Bio
Jackie Johnson is a published writer and professional blogger, and has a degree in English from Arizona State University. Her background in real estate analysis prepared her for objective thinking, researching and writing.