Section 8 Made Simple: Using the Housing Choice Voucher Program to Assist People With Disabilities
by Rachel Levy Sarfin ; Updated July 27, 2017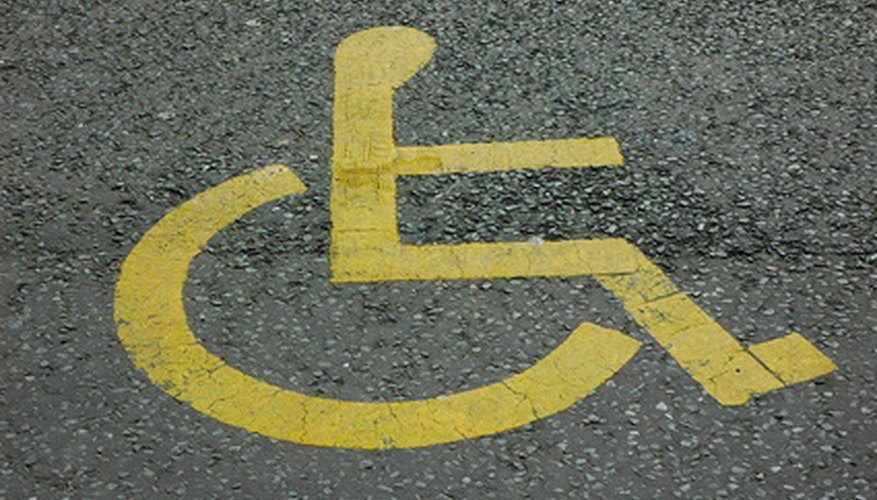 Individuals with disabilities and their families may not realize that they may be eligible for affordable housing courtesy of the federal government. With housing vouchers, families and disabled individuals can lease safe, inexpensive housing. For families with a disabled member struggling to make ends meet, housing vouchers can relieve a huge burden.
Designated Housing Vouchers
Impoverished families with a handicapped member can apply for a designated housing voucher. If a public housing agency decides to restrict occupancy to elderly residents, non-elderly families with a disabled person otherwise eligible for such dwellings can request consideration to move someplace suitable to their needs. The public housing agency will place the family on a waiting list, although the organization may allow the family to obtain designated housing vouchers as a special admission.
Eligibility
The Department of Housing and Urban Development (HUD) defines a disability as a physical, mental, developmental or emotional impairment which will affect the individual indefinitely, and substantially impedes his ability to live independently. A "disabled family or household" refers to a single disabled adult living alone, a group of two or more unrelated disabled adults living together, one or more unrelated disabled adults with live-in aides, a family in which the head of household or spouse has a disability or two or more related disabled adults living together. Families with a disabled minor child do not qualify for designated housing vouchers.
How Vouchers Work
Housing choice vouchers give families the opportunity to pick their own homes. However, the local public housing agency places certain restrictions on the type of dwelling into which the family may move. A representative from the public housing agency needs to inspect the residence before the family moves in, to ensure its safety and suitability for a disabled individual. Once the family and landlord have reached an agreement about rent and the unit has passed inspection, the public housing agency determines how much money it costs to rent a moderately priced residence in that housing market. The family will receive an amount based on this calculation.
Applying for Vouchers
Those interested in applying for designated housing vouchers can go to their nearest public housing agency office. HUD provides a list of public housing agency offices by state and county. Users can also display the list by zip code. This list also describes the type of services the particular office offers. A public housing agency officer will process the application to determine the family's eligibility.