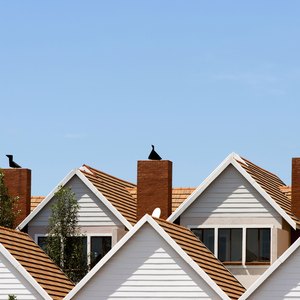 •••
karelnoppe/iStock/Getty Images
You have two options for obtaining Section 8 housing in Las Vegas. The Housing Choice Voucher program, as it's formally known, offers tenant-based or project-based vouchers to eligible applicants. The main difference between the two is portability. You can use a tenant-based voucher for any privately owned rental approved for the program, while you can only use a project-based voucher for certain government-owned rental units. You can obtain either type in Las Vegas, if you qualify.
Contact A Local Housing Agency
The Department of Housing and Urban Development runs Section 8 and works with Las Vegas-based government and nonprofit agencies to administer the program. Apply for Section 8 through a HUD-approved public housing agency, such as the Southern Nevada Regional Housing Authority. Application processing, program funding and availability vary by agency, depending on demand and funding. Due to the popularity of Section 8 in Las Vegas, applicants are usually placed on a wait list to apply.
Waiting List Pre-Application Process
Housing agencies open their waiting lists to the public when funding becomes available. They announce wait-list openings in local publications and the agency website. You can pre-apply for a waiting list by printing out the application at home or obtaining the form at the agency office. You must submit the pre-application in person or by mail.
Review Section 8 admission guidelines and wait-list openings before applying, as the agency can discard applications submitted outside of wait-list opening time frames or that don't meet eligibility criteria. If eligible for a waiting list, you receive an eligibility letter with a case number within 5 to 10 days after submission, which you must reference in order to check your wait-list status. Should your household composition, income, contact information or address change while on a waiting list, you must update the agency in writing.
Income and Household Composition
Basic eligibility criteria deals with income and household size to determine if you qualify for housing assistance in Las Vegas. The combined income of all adults in your household may not exceed HUD-designated income limits for Clark County. Section 8 targets low- and very-low-income families. At the time of publication, a family of 4 could not earn more than $56,050 to qualify as low-income, or $35,050 to qualify as very-low income for HUD housing in Las Vegas. However, by law, 75 percent of vouchers must go to extremely-low income households, which earn no more 30 percent of the area median income. That means a Las Vegas family of 4 with an income of $25,100 is more likely to qualify for a voucher.
Verifying the Facts
The housing agency conducts a background check as part of the application process. It verifies your income with your employer or a non-employment source, such as a government benefits agency. It also verifies your assets through bank statements. Certain derogatory information may disqualify you from Section 8, such as a criminal history, previous misuse of a housing program, delinquent rent or a bad reference from a previous landlord. The public housing agency reviewing your application can exercise discretion on a case-by-case basis.
Final Interview and Verification
You must attend an interview to finalize the application process. The housing agency will verify documents for final approval of your voucher. Bring the following to your interview: Birth certificates, state ID or driver's license, immigration or resident alien documents, proof of legal custody of minors and Social Security cards. You may be required to bring additional documents depending on your case, and will be asked to sign more forms for authorization and verification purposes.
References
Writer Bio
Karina C. Hernandez is a real estate agent in San Diego. She has covered housing and personal finance topics for multiple internet channels over the past 10 years. Karina has a B.A. in English from UCLA and has written for eHow, sfGate, the nest, Quicken, TurboTax, RE/Max, Zacks and Opposing Views.