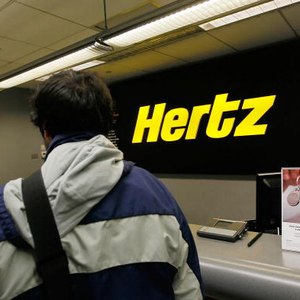 •••
Chris Hondros/Getty Images News/Getty Images
Secondary car insurance, typically provided by credit card companies, is coverage that is applicable after exhausting a motorist's primary insurance. The car rental company or the driver's primary insurance company may carry the primary insurance. In the event that there is no primary car insurance, the secondary insurance becomes primary. Motorists considering renting a car should consult their credit card companies to inquire about their benefits.
Credit Cards
Usually, for secondary coverage to be applicable, the motorist must pay for the rental car with their credit card. The insured's primary coverage pays for the damage or theft of the car first. Thereafter, the secondary insurance kicks in, covering gaps in the primary insurance such as deductibles.
Conditions and Exceptions
A December 2007 article in USA Today reports that although many credit card companies offer secondary car insurance, there are often conditions or exceptions to coverage. Generally, motorists must notify their credit card company of an accident within a specific time frame or may face losing coverage. Other conditions include a lack of coverage in foreign countries or for long-term rentals. Many vehicles such as exotic or high-end cars, are excluded as well.
Liability Insurance
Another important aspect to secondary car insurance is that it is not liability insurance. That means that the insurance will only cover damage or the theft of the vehicle. Secondary insurance typically does not cover injuries caused to third persons or to third-party property. Purchasing your own policy separately can help prevent any financial hardships in the event of an accident.
Loss of Use
Motorists involved in a accident with a rental vehicle may be subject to fees for the loss of use of vehicle and other administrative fees. Many credit cards, such as select Master Card and Visa cards, provide free secondary rental car insurance that typically covers theft, collision and damages upon renting the car. MasterCard and Visa provide better coverage with respect to loss of use than American Express because they often cover such costs, according to The Finance Buff website.
References
Writer Bio
Joseph Jacob has been an editor and author at a large publishing company since 2009. Prior to that he worked at a large consulting firm where, amongst other things, he frequently wrote for prestigious legal publications. Jacob holds a Juris Doctor from Seton Hall.