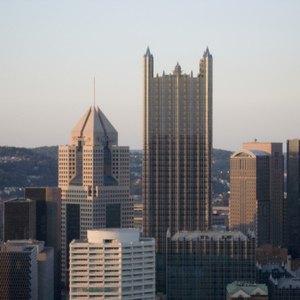 Allegheny County, Penn., home to the city of Pittsburgh, is in the southwest corner of the state near the border of Ohio. If you want to find out mineral rights in the county, you should know that the rights for minerals in the state can be separated from the rest of the property rights. Finding out if you own the mineral rights can be determined by looking at the property's deed and other paperwork.
Visit the Allegheny County Real Estate Department in Pittsburgh, which keeps record of properties in the county and ownership.
Allegheny County Real Estate Department County Office Building 542 Forbes Ave., Room 101 Pittsburgh, PA 15219 412-350-4226
Request information on the address in question from the Real Estate Department. You may also find the information you need through the department's online document search.
Look over the property information to find any listing of mineral rights ownership. If you do not see mineral rights mentioned separately in the property papers, then the owner of the rights is the same as the owner of the surface property. If there is a separate name listed for mineral rights, then someone besides the owner of the surface land owns the rights below the surface.
References
Writer Bio
Tara Dooley has written for various websites since 2008. She has worked as an accountant, after-school director and retail manager in various locations. Dooley holds a Bachelor of Science in business management and finance.