Scholarships or Grants for Navajo People
by Forest Time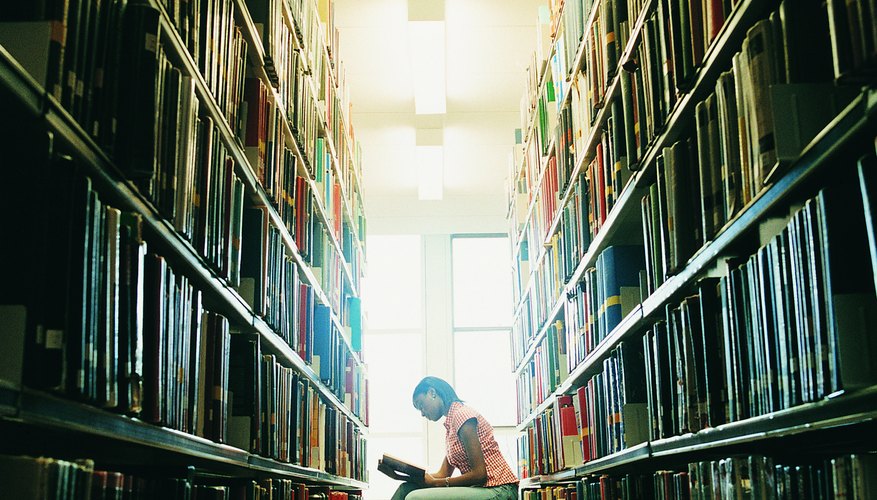 Because minority students have historically been underrepresented in higher education, many scholarship funds aim to level the playing field by providing financial assistance for particular groups. Several organizations provide scholarship and educational grant money directly to Navajo students entering college. Others provide funding open to Native American students of all tribes.
Scholarship Types
The Office of Navajo Nation Scholarship and Financial Assistance (ONNSFA) provides financial aid directly to Navajo college students. They offer the Chief Manuelito Scholarships to undergraduates. It's valued at $7,000 per year and based on high school grade-point averages and ACT test scores. ONNSFA also awards the Navajo Nation Graduate Fellowship to students pursuing a master's or doctoral degree. It's valued at between $5,000 and $10,000 per year. The organization also administers the one-year Navajo Communications Company and Margaret Sussman scholarships, which vary in value.
Utility Authority
The Navajo Tribal Utility Authority offers an annual scholarship to Navajo students pursuing a bachelor's or master's degree in a field that can lead to a career in business management, engineering, accounting or information technology. It's valued at $2,000 per academic year, though students interning at the NTUA may receive up to $2,500 per year. Recipients may renew the award annually as long as they maintain a cumulative college GPA of 2.0 or higher on a 4.0 scale.
Generation Station
Utility company SRP offers the Navajo Generating Station Navajo Scholarship to fund tribal students during their junior undergraduate year. An applicant must have a GPA of 3.0 or higher. The Navajo Generating Station award gives priority to students majoring in engineering, mathematics or environmental studies. The amount varies according to each recipient's specific financial needs.
Additional Awards
Many organizations provide financial assistance to students of all tribes. The American Indian College Fund offers a variety of scholarships to undergraduate and graduate college students of Native American origin. The National Indian Education Association awards the John C. Rouillard and Alice Tonemah Memorial Scholarship to both undergraduate and graduate students. The federal government provides funding to Native American students seeking undergraduate and graduate degrees related to medicine through the Indian Health Services program. In addition, many colleges and universities offer scholarships limited to minority students.
Photo Credits
Digital Vision./Digital Vision/Getty Images