How to Find Sample Scholarship Letters
by Christopher Godwin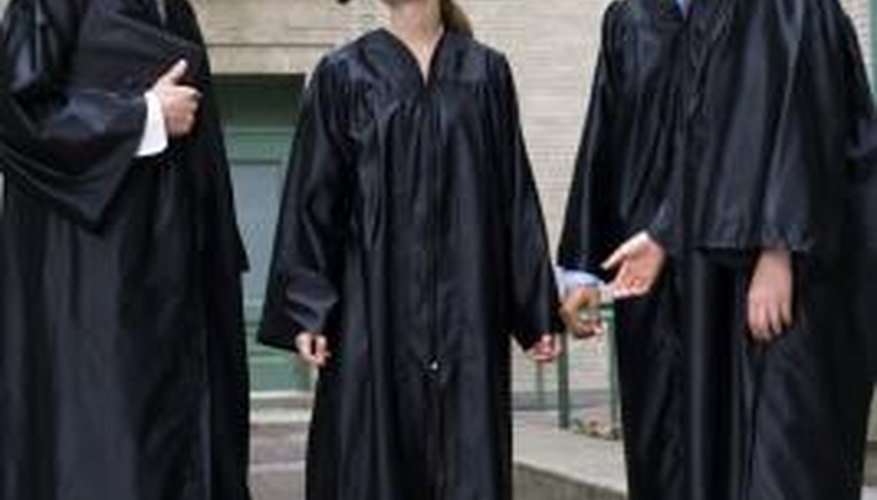 A scholarship letter is your chance, as a student, to explain to colleges why you are qualified for and deserve a scholarship to attend their school. A well-written scholarship letter can greatly increase your chances of receiving the funding you need to attend school; however, a poorly-written letter could be worse than sending no letter at all. Always proofread and double-check letters and applications you send to a college or university. If you're worried about grammar, structure or spelling mistakes, also ask a trusted teacher to proofread your letter before you send it.
Ask your school's college counselor for sample scholarship letters. Many high school counselors help students draft scholarship letters to colleges and have copies of past letters that helped students receive college scholarships. If your counselor doesn't have letters drafted by past students, ask them for a sample scholarship letter from one of their resource books that you don't have access to.
Visit government websites, like the U.S. Department of Education's ed.gov and studentaid.ed.gov, and private sites, like CollegeScholarships.org and FinAid.org, to view free sample scholarship letters and financial aid request forms. CollegeScholarships.org and FinAid.org also provide other valuable advice about applying for scholarships and financial aid. Personal sites and blogs may provide useful information, but there's a chance it could be incorrect or out-of-date. Therefore, it's always a good idea to talk to your college counselor about the information you gather from personal sites to confirm their accuracy and usefulness for your given situation.
Check to see if the school you are applying to offers sample scholarship letters or templates for prospective students on their website. You might be surprised how many colleges and universities offer this information as a public service. If a particular college or university doesn't offer sample scholarship letters or templates, use the samples received from your school counselor, other educational institutions and financial aid sites as guides to help you draft your letter.
Purchase or borrow books from your school or public library that contain information about scholarships and include sample scholarship letters and templates. Examples include: "The Scholarship Book" by Daniel J. Cassidy and Ellen Schneid Coleman and "The Ultimate Scholarship Book" by Gen and Kelly Tanabe. Look for the newest edition of any book you use. Avoid reference books that are more than a few years old. Older books may contain out-of-date information and advice that is no longer helpful or beneficial.
References
The Scholarship Book: Daniel J. Cassidy, Ellen Scheid Coleman; 2011
The Ultimate Scholarship Book: Gene and Kelly Tanebe; 2013
Photo Credits
Creatas Images/Creatas/Getty Images