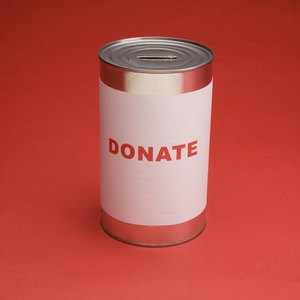 •••
Jupiterimages/Comstock/Getty Images
Every year, more than one million people donate money, time and resources to Rotary International. And many of those people ask the very same question: Is my donation tax deductible? The good news is that almost any donation you make to a charitable organization like Rotary International is tax deductible. By declaring this type of charitable gift, you can reduce the total taxable income on your tax return and lower your annual tax bill.
Rotary International
Paul Harris founded Rotary International in 1905 as a service-minded organization bringing together business and professional leaders. According to Rotary International's website, there were more than 1.2 million members belonging to more than 33,000 clubs around the world in 2011. Each member is required to pay admission fees and annual dues. Many members make additional monetary contributions to support various Rotary International programs around the world. In the U.S., these contributions are considered tax deductible giving.
Cash Donations
According to IRS Publication 526, Rotary International qualifies as tax deductible charitable organization due to the humanitarian nature of its operations. It carries out multiple humanitarian programs worldwide such as PolioPlus, student exchanges and Peace Fellowships that are funded primarily by donations. As a recognized not-for-profit organization, cash donations to Rotary International, the Rotary Foundation, the Rotary Foundation Donor Advised Fund or any local Rotary district or chapter are tax deductible. Rotary requests that any monetary gifts be directed either to its Annual Programs Fund, the Permanent Fund or the PolioPlus Fund.
Membership Dues
IRS Publication 526 also says that membership dues paid to qualified charitable organizations are also tax deductible. As a qualified charitable organization, any annual dues paid to Rotary International are therefore tax deductible. However, if you have received any personal benefits from Rotary International, you may only deduct annual fees or dues greater than the total amount of the benefits.
Other Donations
Donations of material goods such as clothing are also tax deductible. Value of the clothing must be estimated, and that amount can be deducted from your taxable income total. The estimated value of used clothing is 25% of the original purchase price as a general rule of thumb. Similarly, donations of cars, couches and other used goods are tax deductible. Estimated values are acceptable for most goods, but any item over $500 of value must be appraised by an approved IRS appraiser. According to its website, Rotary also accepts donations of jewelry, stocks, bonds and real estate, all of which are tax deductible.
References
Writer Bio
Leeland Bettis has been writing about investment since 2005. As the former editor of an investment newsletter his work has appeared in Forbes.com, the Bloomberg Financial Network and other reputable news publications around the world. Bettis holds a Master of Arts in international relations from the National University of Singapore.