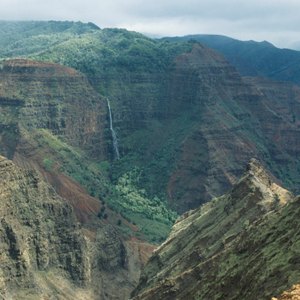 •••
Tom Brakefield/Stockbyte/Getty Images
Moving to Hawaii is similar to moving to any other state in the United States as far as requirements. However, because of its geographical location and its chain of islands, there are a number of unique logistics you must consider before and during the moving process. Plan a visit in advance to check out the islands you are interested in to learn about the culture and lifestyle firsthand.
Money
One requirement for moving to Hawaii is to have at least a few thousand dollars put away for the move and to cover expenses as you settle into your new island life. You should also have a job lined up if possible so you have income soon after you move, or have several months worth of living expenses saved up to cover expenses while you look for a job. According to the To Hawaii website, average incomes are lower in Hawaii than in the U.S. mainland, and common expenses are about the same or slightly higher. You will most likely need to adjust your living habits to compensate for lower pay.
Moving Personal Items
Moving to Hawaii is much more complicated than moving to the other mainland states because you cannot rent a truck and drive there. Everything you bring needs to be shipped. You should consider leaving most of your personal belongings behind, or selling them to help pay for the move, then find furnished housing or buy new furniture when you arrive. Also, consider other moving costs, such as shipping a car, which can cost at least $1,000, according to the To Hawaii website. You can buy a car when you arrive, or use public transportation on Oahu, Maui, Kauai or the Big Island as an alternative to shipping your car. Bring clothing and other personal items you cannot live without, then ship everything else you need or leave it behind if you can.
Pets
Hawaii is very strict when it comes to moving to the islands with pets. The islands have quarantine laws put in place in 1912 to keep rabies out of the environment. According to the Hawaii Department of Agriculture, animals must be quarantined upon arrival for up to 120 days. However, you can take care of a lot of the paperwork and procedures for your pet in advance to reduce quarantine time to five days or less. Start at least four months before you move and follow all procedures and instructions laid out in the Hawaii Department of Agriculture's Checklist for 5-Day-or-Less Program (see Resources). Nondomesticated animals, such as wolves, are not permitted to move to Hawaii.
Housing
According to the To Hawaii website, about 44 percent of Hawaii residents rent their apartments or houses. The reason is many properties for sale are too expensive for most residents. While average wages are lower than the U.S. mainland, housing rental costs are higher. About 67 percent of Hawaii's population does not make enough money to afford a two-bedroom rental property, according to the To Hawaii website, leading many people to share housing with friends, family or other roommates. Expect to pay at least $1,500 for a two-bedroom apartment in Hawaii, sometimes much higher depending on the location.
References
Writer Bio
Chris Newton has worked as a professional writer since 2001. He spent two years writing software specifications then spent three years as a technical writer for Microsoft before turning to copywriting for software and e-commerce companies. He holds a Bachelor of Arts in English and creative writing from the University of Colorado.