How to Report Stock Options to the IRS
by John Csiszar ; Updated July 27, 2017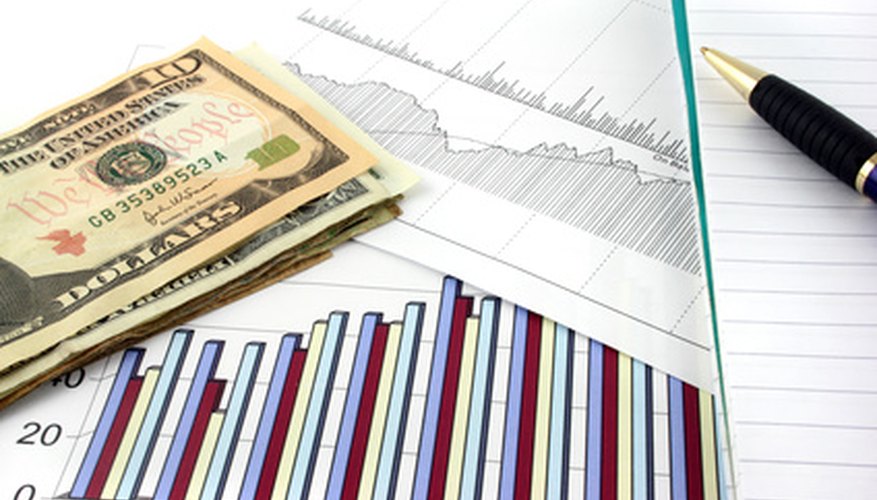 A stock option is a right to purchase shares of company stock at a predetermined price, usually within a specified time frame. Options are normally granted as perquisites to employees, either in recognition for service or as a means of retaining key employees. The taxation involved in the execution and disposition of options can get quite challenging, and may require the assistance of a tax adviser.
Step 1
Determine which type of stock option you have. The two main types of options granted to employees are nonqualified stock options (NQSOs) and incentive stock options (ISOs). Tax treatment is generally more favorable to ISOs. For either type, you do not have to report anything to the Internal Revenue Service (IRS) when your employer grants you the options.
Step 2
Exercise your options. When you exercise an option, you transform your right to purchase stock into an actual purchase at the specified price. For NQSOs, you will be taxed on what is known as the compensation element, or the difference between your exercise price and the current market price of the shares. For example, if you have a NQSO allowing you to purchase stock at $30, and the stock currently trades at $50, your compensation element is $20 per share. This amount will be reported to the IRS on your year-end W-2 form as taxable compensation, subject to ordinary income tax. For ISOs, there are no immediate income tax consequences from exercising options, although you do have to include the compensation element in your calculations to determine the Alternative Minimum Tax (AMT).
Step 3
Sell or retain the shares. What you do with the stock you purchase will determine if you have to pay additional taxes. If you simply keep the shares you purchase, for both ISOs and NQSOs, there are no further immediate tax consequences. However, if you sell the stock, then you are triggering a capital gain or loss, much as you would if you sold shares acquired in any other manner.
Step 4
Determine if you have a disqualifying disposition. For ISOs, if you hold the shares for at least one year after exercising your option and two years after the original grant date, any subsequent sales qualify for favorable capital gains treatment, according to TurboTax. Sales in a shorter period are known as disqualifying dispositions, which disallows capital gains treatment. In a disqualifying disposition, your compensation element will be included on your W-2 as ordinary income, much as with a NQSO. For qualifying dispositions, the compensation element remains untaxed.
Step 5
Complete Schedule D for any stock sales. As with any stock sale, you must report a gain or a loss when you sell stock received from exercising options. Stocks held for longer than one year qualify as long term, while those sold in one year or less are considered short term.
Photo Credits
business charts with us money image by Andrew Brown from Fotolia.com
Cite this Article
Choose Citation Style
Csiszar, John. "How to Report Stock Options to the IRS." Pocket Sense, https://pocketsense.com/report-stock-options-irs-6120635.html. 27 July 2017.
Csiszar, John. (2017, July 27). How to Report Stock Options to the IRS. Pocket Sense. Retrieved from https://pocketsense.com/report-stock-options-irs-6120635.html
Csiszar, John. "How to Report Stock Options to the IRS" last modified July 27, 2017. https://pocketsense.com/report-stock-options-irs-6120635.html
Note: Depending on which text editor you're pasting into, you might have to add the italics to the site name.