How to Report Gambling Winnings and Losses for Tax Purposes
by Contributor ; Updated July 27, 2017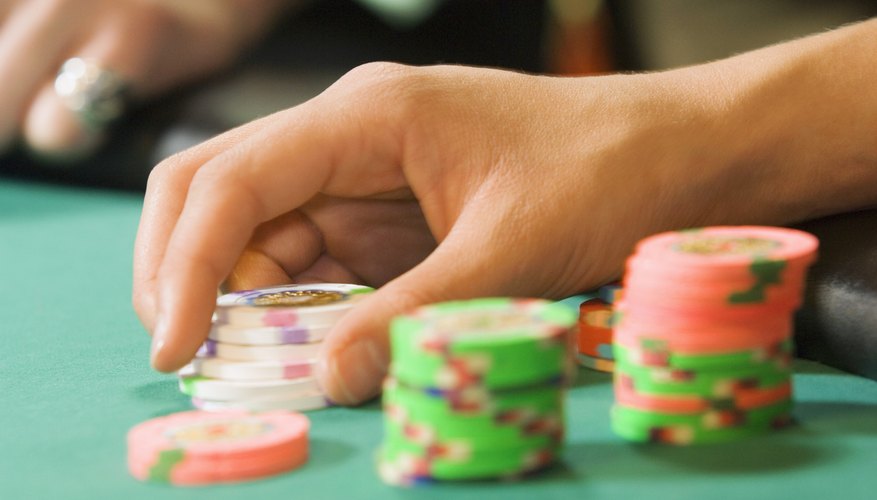 Gambling winnings are included as income for tax purposes, and gambling losses may be deductible on your tax return if you itemize your deductions. Types of gambling income include money won in casinos, lotteries, raffles and any other legal or illegal gambling activities. Keep adequate records to show how the gambling income and the loss deductions on the tax return were determined.
Step 1
Receive a Form W-2G, Certain Gambling Winnings, if you had gambling income reported to the Internal Revenue Service. If you won a non-cash prize, the fair market value of the item is shown as income on Form W-2G. Verify that the reported FMV for items like cars, boats, and campers is the selling price and not the inflated list price.
Step 2
Calculate your total gambling income by adding together all sources of gambling winnings including, but not limited to, amounts reported to you on Form W-2G, raffle prizes and lottery winnings.
Step 3
Report your total gambling winnings in Other Income on Line 21 of your tax return Form 1040. You cannot use any other personal income tax returns, such as Form 1040EZ, to report winnings from gambling.
Step 4
Deduct the amount of your gambling losses as an itemized deduction on Schedule A of Form 1040. You cannot subtract your losses from your winnings and report the net difference in income. You also cannot deduct gambling losses that exceed your gambling winnings.
Step 5
Keep an adequate record of your winnings and losses that shows the dates and the types of wagering activities, the location where it took place, persons with you at the time and the amounts that you won or lost. Since you must report gambling winnings separately from the deduction for gambling losses, you should record them in separate places in your log book to make it easier to summarize at year end.
Step 6
Include any taxes withheld on your winnings, as shown in Box 2 of Form W-2G, in your total tax payments section of your tax return Form 1040.
Warnings
Scholarship prizes won in a contest are not considered to be scholarships if you do not have to use the prize for educational purposes. These amounts must be added to gambling winnings in Step 3.
Photo Credits
Jupiterimages/Stockbyte/Getty Images