How to Refinance Mortgage with Bad Credit
by Contributor ; Updated July 27, 2017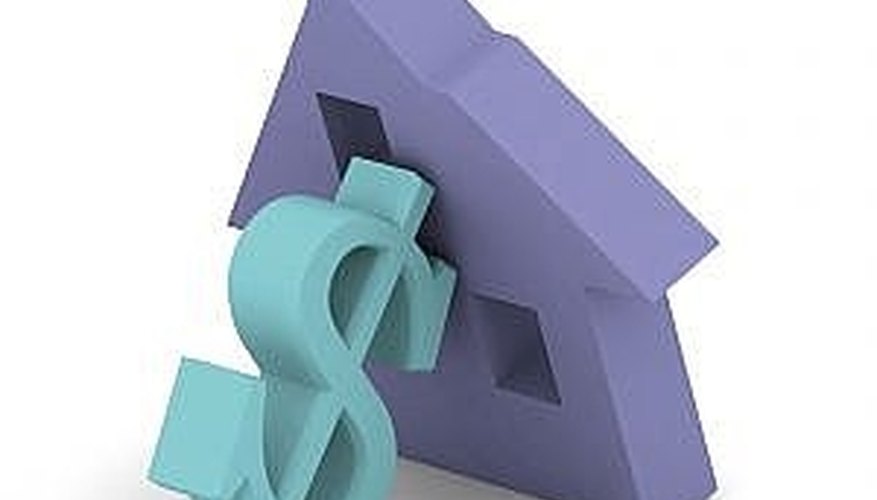 Learn how to refinance mortgage with bad credit. Bad credit does not have to be the end of the line for you when it comes to your refinance options. While bad credit can make it a little tougher to get approval on your refinance, it does not signal the end of all your options.
Bad credit is an obstacle but not an altogether crippling one at that. There are a number of suggestions you can use to learn how to refinance a mortgage with bad credit and in the following we will discuss just a few.
Step 1
It is very important to save money for your closing costs and any other fees that may be attached. Essentially, when you refinance a mortgage with bad credit it equals out to being a second mortgage in many cases. No matter how you go about your refinance there are going to be initial start up costs and fees that you will need to pay so you should be appropriately prepared.
Step 2
If you have recently filed for bankruptcy then you are going to want to wait at least a few years before looking into your refinancing options. While many mortgage lenders will ignore small money problems or late payments, major issues like recent bankruptcy or constant missed payments on credit cards can quickly lead to direct denial of your loan application.
Build up your finances as best as you can on your own before pursuing any refinance options.
Step 3
Next on your refinancing checklist is finding an appropriate lender that can meet your needs and also offers special financing for people with bad credit. Getting approved through these lenders can be quite a struggle at times and you may need to take a shot at the whole process a few times before you succeed.
Often times, a great way to help push your approval is by finding out information about government approved loans.
Step 4
Do your best of find ways to lower your interest rate. This can be done by putting down a larger initial down payment and by using paying points. These larger payments can reduce your interest rate by a full percentage in some cases which can make a huge difference in the long run.
Step 5
While there is no doubt that learning how to refinance a mortgage with bad credit can be an exhausting process, it is in fact possible. On the contrary to the beliefs of many, bad credit does not need to be a dead end when it comes to your financial options.
For more information on debt consolidation and personal loans, check out the resources area below.
Step 6
While you are here please take a moment to check out the resources area below for more help. You can also view my other articles and take a look around ehow for other great how to articles.