How to Plan for Life After College
by Shelley Frost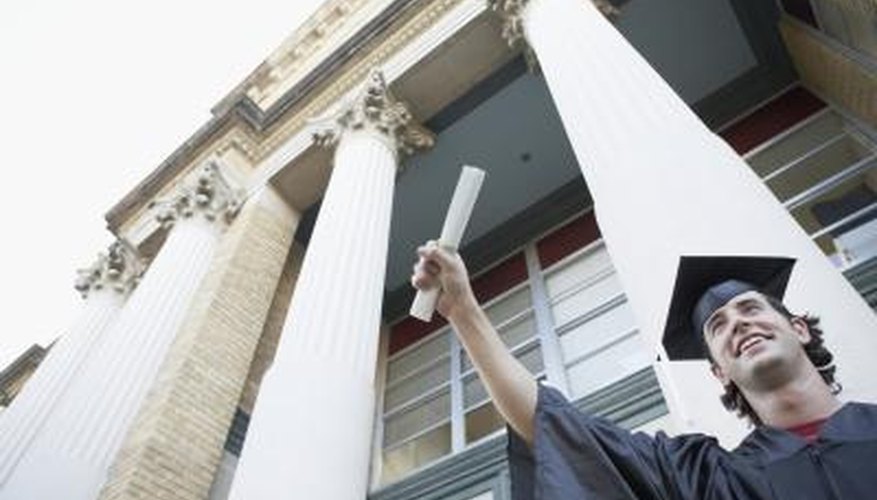 You can almost feel the diploma in your hand, but don't get too comfortable -- your last year of college is pivotal in planning your transition to "real life." Where you'll live, how you'll handle finances and who will sign your paychecks are the most common thoughts for college students nearing graduation.
Goal Setting
Having a clear idea of what you want to do post-college helps you plan the steps to get there. You likely already have an idea of your career path based on your major. Explore geographical areas that interest you to direct your job search. Reach out to professors, professionals in the field and acquaintances living in different parts of the country to explore your options.
Career Planning
Don't wait until graduation day to look for jobs. Visit the career center long before the commencement ceremony for career advice, resume improvements and interview tips. Volunteer or look for internships in your field to bulk up your resume. Kimberly DelGizzo, director of Boston University's Center for Career Development, emphasizes networking not only on social media but also face-to-face through informational interviews, career fairs and networking events. Review job postings to identify companies with potential career options. If your field requires a portfolio, start collecting samples now.
Financial Security
Your financial situation will likely change once you leave the security of college. Estimate expenses for house and everyday expenses in your target city to build an initial budget. Check the terms of your student loans to determine when repayment starts. Financial adviser Greg Horstman recommends focusing on retirement savings to maximize your investment. He suggests building an emergency savings account for financial emergencies, while avoiding the temptation to buy a new car or other instant-gratification purchases.
Photo Credits
Jack Hollingsworth/Photodisc/Getty Images