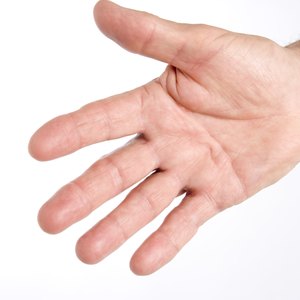 •••
BananaStock/BananaStock/Getty Images
Various tenant-based assistance programs and resources are available throughout Georgia to help low income individuals or families to pay rent. Some provide monthly assistance of a predefined amount, while others offer only emergency rent assistance. Each program has specific guidelines and eligibility requirements that the individual or family applying for assistance must meet before they can receive the sought-after help.
Section 8
The Housing Choice Voucher Program, or Section 8, is administered by the Georgia Department of Community Affairs to low income individuals and families. Section 8 housing vouchers offset the cost of rent in the private rental market, allowing low income individuals and families to find affordable housing in the mainstream rental market.
TANF
Georgia's Temporary Assistance for Needy Families, or TANF, is a monthly cash assistance program that provides help for very low income families. Applicants must fully cooperate with the Georgia Department of Human Services Division of Child Support Services in order to receive cash assistance through TANF. Both financial and non-financial requirements must be met on a case-by-case basis. These requirements include staying up to date on child immunizations, meeting defined job search criteria and remaining below maximum income levels as defined by the state.
The Ark
The Ark United Ministry Outreach Center provides rent assistance to needy individuals and families in the Athens, Ga. area. Verifiable loss of work or a verifiable reduction in income is required to qualify for this program. Various local organizations work with The Ark to facilitate rent assistance in amounts up to $250. Similar outreach centers can be found in other areas of the state, providing varied levels of assistance to needy individuals and families.
Salvation Army
Limited emergency financial assistance is provided by the Salvation Army to Georgia residents in need of help. Although the assistance provided by the Salvation Army is not long term, the emergency rent assistance can prevent homelessness from occurring in the event of a crisis or emergency situation that prevents an individual or family from otherwise paying their rent.
References
Writer Bio
Mary Lamphere writes travel, real estate, wellness, health and business content for a variety of online portals. Her work has been featured by a number professional websites since she started writing in 2005. Lamphere holds a Bachelor's degree in business management and is an experienced author, content manager and editor.