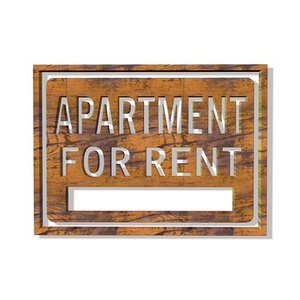 •••
apartment for rent image by dead_account from Fotolia.com
The Pennsylvania Rent Withholding Act provides a legal way for tenants to withhold rent from a landlord without risking eviction. The law is in place to help tenants living in a residence in need of repair. To use the law properly, renters must take the appropriate steps under the withholding act. Otherwise, failing to pay rent is a reason for eviction in Pennsylvania.
Reasons for Withholding
Tenants may use the Pennsylvania Rent Withholding Act to escrow funds when a state agency deems the residence uninhabitable or unfit. The property owner's failure to pay for utilities he is responsible for them is a reason to use the Pennsylvania Rent Withholding Act.
Escrow Account
Tenants must continue to make rent payments, which a state-approved agent deposits in an escrow account. The landlord must receive a monthly statement of the escrowed funds from the agency declaring the residence as unfit.
Unfit Status
When the state declares a residence unfit under the Pennsylvania Rent Withholding Act, it escrows the rent for six months. During the withholding period, landlords have an opportunity to correct the problems. If the owner does not repair the property, the state will send the escrowed funds to the tenant and a new six-month period begins. The tenant may also use the escrowed funds to repair the property or restore the utilities. In cases where the tenant pays for utilities with the escrowed money, the state will not lift the unfit status until the landlord resumes making utility payments.
After Repairs
If the landlord makes repairs to the property to correct the problem, the state will lift the unfit status. If he makes the repairs before the six-month period ends, the state will send him the escrowed rent payments.
Leases and Evictions
The landlord may not evict the tenant while the residence has an unfit status. The state will extend leases while an unfit status is in place. According to the Pennsylvania Rent Withholding Act, landlords cannot evict a tenant for any reason if the escrow payments are up to date.
References
Writer Bio
Luanne Kelchner works out of Daytona Beach, Florida and has been freelance writing full time since 2008. Her ghostwriting work has covered a variety of topics but mainly focuses on health and home improvement articles. Kelchner has a degree from Southern New Hampshire University in English language and literature.