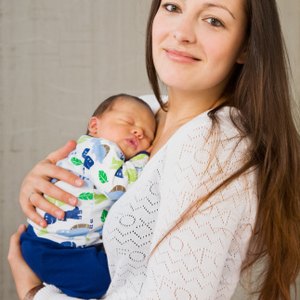 •••
Ron Levine/Lifesize/Getty Images
Many single mothers look for assistance from community resources to support their children and themselves. In Michigan various organizations offer support in a variety of ways and provide a necessary safety net that allows families to stay together. Government agencies and private organizations offer assistance to qualified individuals for necessities such as food, shelter, clothing, transportation needs, and utility bills.
The Magi
Established in 1995 and based in Grand Rapids, The Magi is a charitable organization that allows donors to provide money anonymously to help those in need. Since its inception more than five million dollars have been raised to help single mothers and families with basic necessities. Recipients must meet eligibility requirements, which include the inability to pay for food, clothing, or shelter from their present income, unexpected medical expenses without health insurance, and the need for a vehicle to obtain employment without being able to purchase one.
Low Income Home Energy Assistance Program
Created by the federal government, the Low Income Home Energy Assistance Program (LIHEAP) is available in all 50 states to individuals in need of help for paying to heat their homes. LIHEAP funds assist with paying electric and natural gas bills, typically in the winter months. Michigan residents can apply for LIHEAP funds through the Michigan Department of Human Services. The application requires information such as copies of utility bills, recent pay stub proving gross income, documentation for other earnings such as Social Security, Social Security disability or unemployment insurance payments, proof of present address, and Social Security numbers for everyone living in your home.
Food Assistance Program
Operated by the Michigan Department of Human Services, the Food Assistance Program (FAP) offers Michigan single mothers the opportunity to provide food for their families. FAP is based on eligibility requirements centered around the number of people living in a home and the monthly gross income. To qualify for FAP, the applicant must be a U.S. citizen or possess an acceptable alien status and meet income requirements based on the number of people living in a home and sharing food. The Michigan Department of Human Services uses an online tool called the Michigan Assistance and Referral Service (MARS) to assess eligibility and apply for benefits.
References
Writer Bio
Stephanie Steensma began writing in 1998 as a radio news reporter. Her work has appeared in print publications such as "Engineering Today" and "Dome Magazine" as well as online. Steensma has a Bachelor of Arts in communication and journalism from Western Michigan University.