How to Open a Bank Account in the USA
by Meg Campbell ; Updated July 27, 2017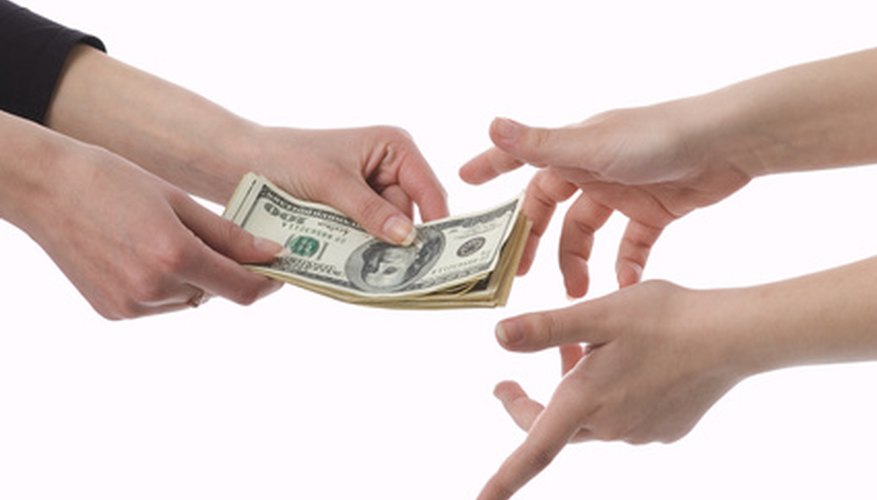 Items you will need
Internet
Photo ID
Social Security number
Street address
Current utility bill (optional)
Deposit money
Opening a personal bank account in the United States is a subjective process, requiring specific information and documentation. The undertaking is easy with the required prerequisites in hand, and impossible without them. Banks offer the following types of personal accounts to serve their customers in different ways: savings, checking, money market, certificates of deposit and home equity lines of credit. Despite their differences as products, the same process and required information is needed to open them.
Step 1
Look online to find out which large banks have local branches and whether or not there are any small, independent banks in the area. Depending on the type of account you'll be opening, the bank may pay a competitive interest rate. If you're opening a savings, money market or certificate of deposit account, call a few area banks to find out what their current interest rates are. If opening a checking account, call ahead to find out about the different checking accounts offered, minimum balance requirements and fees. Choose a bank.
Step 2
Go to the bank with a valid photo ID, your social security number, your street address and deposit money. A valid photo ID includes any non-expired, government-issued identification such as a driver's license, passport or military ID. A Social Security number can be given verbally; you don't have to show a Social Security card. If the photo ID has your current address on it, you needn't submit further proof of address. However, if the identification—such as a passport—doesn't have an address, or if the address is incorrect, you'll be required to supply one or two recent utility bills received at the current address.
Step 3
Give the deposit money to the banker, who will begin and complete the paperwork on the account. Double-check the information on the account—especially your name, address and Social Security number. Sign all the paperwork. Make sure you have your copy in hand before you leave the bank.
Tips
A personal banker will run "Chex Systems" and "OFAC" on a new customer after receiving his personal information and before opening the account. Chex Systems is a nationwide system used by bankers to find out if a new customer owes unpaid bank fees to other institutions. The customer will have an opportunity to clear up any unpaid fees, but prior to doing so the banker won't open the new account. OFAC is the U.S. Treasury's Office of Foreign Assets Control. OFAC is run on new customers to crosscheck their information with information on the government's terrorist watch list.
References
Susan Rosenstein; Assistant Branch Manager; First Choice Bank; Geneva, IL
Photo Credits
money makes money image by Andrey Andreev from Fotolia.com