Nonprofit Organizations that Help Veterans & Soldiers
by Lucas Kittmer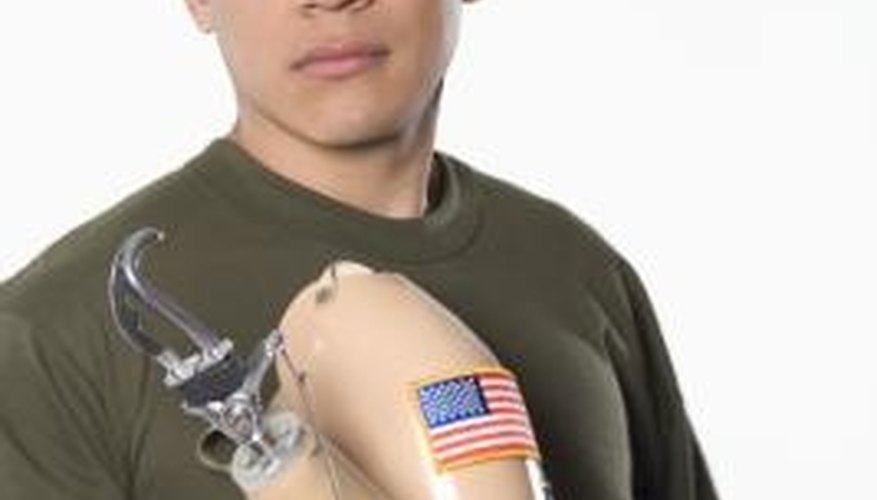 Several major nonprofit organizations (NPOs) offer veterans and their families the support they need both at home and in the field. These NPOs offer various services including adapted housing for injured veterans, care packages for troops out on the battlefield and most importantly compassion for the men and women who put their lives on the line for their nation's liberty.
Disabled American Veterans
Disabled American Veterans has 1.2 million members dedicated to providing veterans with legal counsel and National Service Officers who represent veterans and their families with benefit claims from numerous governmental agencies including the Department of Defense and the Department of Veteran Affairs. The organization also acts as a lobbying group that educates lawmakers about support services for disabled veterans and petitions for legislation to help get them medical facilities and support.
Give 2 the Troops
Give 2 the Troops delivers support to troops on the battlefield. The organization collects donations of food, clothing and various gifts and sends care packages to soldiers around the world. As of the date of publication, the group has sent more than 115,000 70-pound care packages to military bases such as Camp Hope in Iraq. Give 2 the Troops also helps soldiers keep in touch with their families and communities by sending cards and letters overseas.
Homes for Our Troops
Homes for Our Troops assists severely injured veterans and their families by building accessible homes for veterans who are paralyzed or confined to wheelchairs. The nonprofit collects public donations of money, building materials and professional labor to ensure the veterans it serves do not have to pay a penny for the homes they provide. Homes for Our Troops is also the recipient of the highest possible ratings from both the American Institute of Philanthropy and Charity Navigator.
USO
At the start of World War II, U.S. organizations including the Salvation Army, National Catholic Community Services and the National Travelers Aid Association offered support for the U.S. military. That support was combined into the United Services Organizations, today officially named the USO. This massive nonprofit provides wide-ranging support services and entertainment events for soldiers in 27 states and 14 countries.
US Wounded Soldiers Foundation
The US Wounded Soldiers Foundation is a smaller NPO that helps veterans and soldiers at home and on the battlefield. The foundation began in 2003 as a personal quest by founder Teresa Goforth to get better support for soldiers wounded in the Iraq War. Since then the foundation has greatly expanded. It now offers clothing, toiletries and housing in U.S. medical centers so the families of wounded soldiers have a place to stay while their loved ones receive care.
Photo Credits
Jupiterimages/Comstock/Getty Images