How to Negotiate With a Realtor
by Bridget Kelly ; Updated July 27, 2017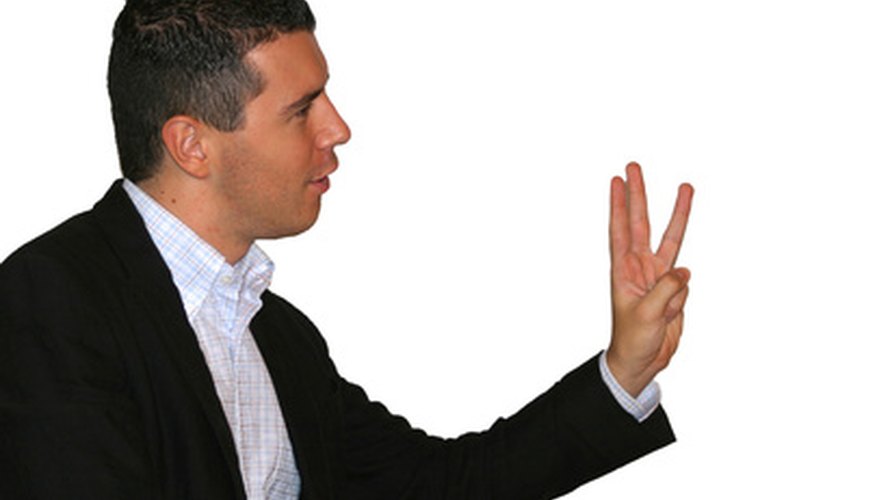 By law in many parts of the country, a real estate broker's commission is negotiable. Many consumers do not realize this and pay the commission requested. Real estate commissions are generally 6 to 7 percent of the sales price of the home. After living in a home for a substantial amount of time, building equity, the commission you may be asked to pay your Realtor can be significant. With research and tenacity, you can find a Realtor who will negotiate the commission.
Step 1
Call at least three Realtors and request a market analysis of your home. The agents must view the home prior to crunching the numbers. During this visit, request that the agent bring examples of past marketing efforts and a marketing plan for your home upon her return visit to present her market analysis. Tell her that you are particularly interested in the average amount of time a home spends on the market in your area. In real estate jargon, this is known as days on the market, or DOM.
Step 2
Determine the amount of real estate commission you will pay. Multiply the agent's value estimation by the commission charged in your area. For instance, if the market value of your home is $300,000, and the standard commission rate in your area is 6 percent, the amount of real estate commission you will pay is $18,000. This amount is generally split between the buyer's and seller's brokers. It is then split again, between the brokers and the agents, according to the commission schedule in place for each agent. Some agents receive 20 percent; others receive substantially more.
Step 3
Determine how much your agent will make off the sale of your home. This is easy to determine by comparing how many days your home is likely to spend on the market to how much his commission will be. For example, if most homes in your area sell within 30 days and the commission amounts to $18,000, each broker will be making $9,000. If the services offered by the Realtor pale in comparison to the amount of money you will be paying him, you are in a good negotiating position. Determine how much of a discount you want. Fifty percent is not unheard of, but the amount should be determined by analyzing how much work it will take to sell your home.
Step 4
Find ways to save the agent money. Some of her out-of-pocket expenses as a Realtor are fixed, such as signage, MLS dues and lock boxes. Others vary according to the home she has listed. Most of the agent's work is performed during the escrow period, but never will she spend a complete eight-hour day on your listing. Offer to relieve the agent from certain marketing tasks. Open houses don't sell homes, so let the agent know that this time-consuming and overhyped task is something she won't need to do. If you are good with a camera, supply the agent photos of the home for the MLS and other marketing venues. The more marketing tasks you can take on, the more likely she will be to negotiate the commission rate.
Step 5
Move on to the next agent on your list when you come across a Realtor who refuses to negotiate. The Realtor pool is vast, and there are many who will negotiate.
Tips
Only real estate agents who are members of the National Association of Realtors may call themselves Realtors. Make sure that the listing agreement reflects the negotiated commission structure.
Cite this Article
Choose Citation Style
Kelly, Bridget. "How to Negotiate With a Realtor." , https://pocketsense.com/negotiate-realtor-6782534.html. 27 July 2017.
Kelly, Bridget. (2017, July 27). How to Negotiate With a Realtor. . Retrieved from https://pocketsense.com/negotiate-realtor-6782534.html
Kelly, Bridget. "How to Negotiate With a Realtor" last modified July 27, 2017. https://pocketsense.com/negotiate-realtor-6782534.html
Note: Depending on which text editor you're pasting into, you might have to add the italics to the site name.