How to Make Money With a Yard Sale
by braniac ; Updated July 27, 2017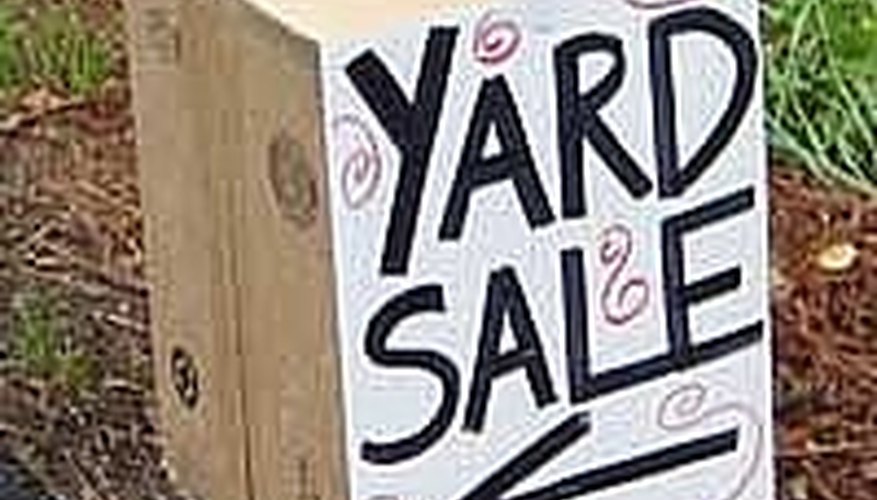 Items you will need
Soap and Water
Clothes hangers
tables for display
shelves for display
apron to keep change
place to hang clothes
signs
ads (optional)
Money to make change
Friendly attitude
Many times I have been out driving and seen a yard or garage sale sign, and decided to stop in, but upon turning down the street, I quickly lost the trail. No more signs to lead me in, so I just gave up and drove on. Another thing I have noticed are the flimsy cardboad signs that a lot of people make to advertise their yard sale. These signs can barely be read, are blown away, or crumple in the rain. To have a successful yard sale, the key is in the preparation for the sale.
Step 1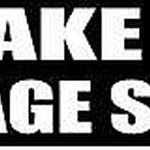 The decision to have a yard sale is brought on by several instances; a desire to clear out unused items, or the person is moving and is down-sizing, or there are the professional yard sale people, who have perpetual yard sales, just to make a little money. Whatever the reason for having a garage sale, there is no reason to have one, if in the end, you just end up throwing most of the stuff away unsold. With a good amount of preparation, perseverance and good weather, you should be able to have a successful yard sale, one where you actually make a profit.
Step 2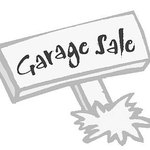 First of all, decide how many signs you will need to direct traffic to your home from a main thoroughfare. If you happen to live on one, lucky you, you will only need one. Find something more substantial than cardboard to make your sign from. Something made of either wood or metal. Old pieces of paneling make really good signs, attaching to a old broom handles with a screw. You will need to put your information on both sides, and include for instance: YARD SALE MOVING ADDRESS ____ARROW FOLLOW THE SIGNS Place one of these signs at the corner of each street that they need to turn in order to be led to your home. Remember to make the arrows go the right direction. At your house, attach balloons to a lamp post or mail box to further designate that this is the spot. But don't put your signs out until the day before your sale is to start.
Step 3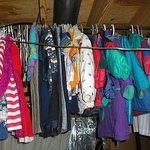 Make sure that all your items, whether clothes, furniture or whatever are clean. Clothes should be hung. Most people are not going to bother to go through a pile of clothes stacked on a table.
Now for pricing your items. You can buy the large dots at an office supply, but you can make your own by cutting up scrap paper, and applying with a glue stick to price your items. Price everything. If something is not priced, a lot of people won't even bother asking, they will just lay it back down and leave.
Step 4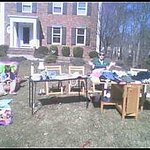 Make sure you have enough tables or shelves to place your items on. Use what you have, and borrow from friends and family. Items sell quicker if they are at eye level, as opposed to laying on the ground. Merchandise your items, like they do in the stores, that is make them as attractive and appealing as possible. Group like items together. Have different "departments"; knick-knacks, dishes, jewelry, appliances, collectibles, linen, curtains, etc.
Step 5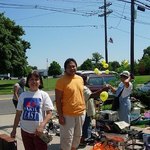 The day before the sale, make sure you will have change, coins and bills, to get you started. Wear an apron with pockets, or a carpenters apron, to keep your money in. It is too easy for someone to walk off with a box, if you keep your money in a box.
Step 6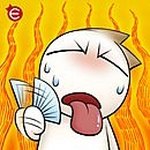 Make coffee and lemonade and have distilled water for sale at a nominal price, just enough to pay for the cost of buying and making them. If it is really hot, have plenty of ice on hand for the lemonade and water, and run fans. People will stay longer, and hopefully buy more, if they are not uncomfortable with the weather.
Step 7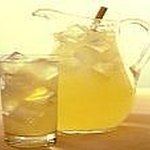 Pray for good weather, but be prepared for rain. Have tarps or covers of some kind that you can throw over the items, if it begins to rain. Have a good book to read for the slow times, if there are any. Play some soft music in the background. This is no time for rock music or hip hop.
Here's to a successful yard sale! Hope there's nothing left to throw away!
Cite this Article
Choose Citation Style
braniac. "How to Make Money With a Yard Sale." Pocket Sense, https://pocketsense.com/money-yard-sale-4789317.html. 27 July 2017.
braniac. (2017, July 27). How to Make Money With a Yard Sale. Pocket Sense. Retrieved from https://pocketsense.com/money-yard-sale-4789317.html
braniac. "How to Make Money With a Yard Sale" last modified July 27, 2017. https://pocketsense.com/money-yard-sale-4789317.html
Note: Depending on which text editor you're pasting into, you might have to add the italics to the site name.