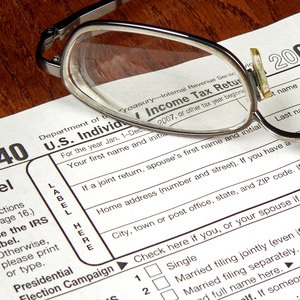 A section 1031 tax-deferred exchange is a means through with an investor can sell a piece of property, purchase a replacement property and be able to defer capital gains taxes on the transaction. It is frequently used by investors in real estate to allow them to continue rolling their equity from property to property. In exchange for the tax deferral offered by the 1031 exchange, the Internal Revenue Service imposes a number of timeline requirements.
1031 Exchange Timeframes
Because a Section 1031 tax-deferred exchange is designed to simulate keeping your money invested, the IRS controls both how you buy your replacement property and how long you own it. To be specific, you need to choose what you will buy quickly, actually close on the transaction within a set period of time and own it as an investment, which is partially defined by the length of time the property is held.
Identification Period
The IRS requires you to identify which property you will buy as part of your exchange within 45 days of the closing of the relinquished, or downleg, property's sales. They limit how many replacement, or upleg, properties you can identify. Most investors use the "three property" rule, which allows them to identify up to three properties, and purchase any or all of them.
Closing Your Upleg
You must roll the proceeds of the sale of your downleg property into a replacement property within 180 days of your downleg's closing. You may close on your upleg sooner, but if you close after 180 days, your exchange will fail and you could be held liable for the capital gains taxes.
Rolling into a Replacement Property
1031 exchanges can be addictive in that they allow you the benefits of trading property or investments without having to pay capital gains taxes. Because properties in 1031 exchanges are required to be held either for investment or for business investment purposes, though, you have to be careful as to how long you hold onto the asset. In fact, if you sell it too quickly, the IRS could invalidate your exchange. Determining a holding period, though, is tricky because the tax code does not specify a holding period. One rule of thumb is to hold the property for at least one year plus one day, but the key is to be able to document your intent at the time of purchase to hold onto the property, as opposed to simply flipping it.
References
Writer Bio
Solomon Poretsky has been writing since 1996 and has been published in a number of trade publications including the "Minnesota Real Estate Journal" and "Minnesota Multi-Housing Association Advocate." He holds a Bachelor of Arts, cum laude, from Columbia University and has extensive experience in the fields of financial services, real estate and technology.