How Long Is the Average Car Loan?
by Tim Plaehn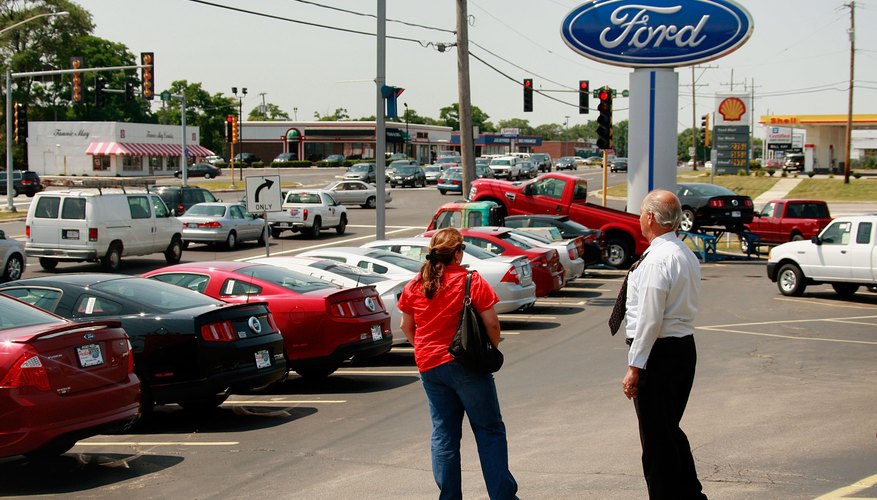 Over the last dozen or so years, the "standard" car loan has shifted from a 4-year, 48-month loan to a 5-year, 60-month loan. The average loan length for both new and used car loans remains close to the 5-year average. Longer car loans -- up to 72 months -- allow buyers to afford more expensive cars, but if you like to buy cars, consider working towards a short term on your car loans.
Average Loan Lengths
In early 2012, credit reporting company Experian reported that the average length of a new car loan was 64 months and the average loan term on used cars was 59 months. Annual data from the Federal Reserve Board shows similar numbers with the average new car loan term fluctuating between 62 and 63.4 months from 2007 through 2011. The average used car loan length varied from 59.2 months to 64.5 over the same period. In a report published by CNBC in September 2012, data from Experian indicated that 58 percent of new car loans are for 60 months or longer.
Loan Amounts and Payments
For the second quarter of 2012, Experian reported that the average new car loan was for $25,714 and the average new car payment was $452. The average for used car loans was $17,433 and the average used car payment came in at $351. The trends at the time of publication had these amounts increasing by 1 to 2 percent every 3 months.
Effects of Longer Term
The average of 64 months for new car loans show that many buyers are going for a longer 72-month loan to get lower car payments.The longer term loan will result in a lower payment, but you could still have a significantly higher loan balance when you want to trade in your car. Using a 5 percent interest rate, the payments on a 72-month loan will be 9 percent lower than if you took a 60-month loan. After 4 years, the loan balance on the longer term loan will be 66 percent higher than if you had gone with a 5-year car loan.
Go Short - Build Equity
If you like to trade in your car every 3 years or so, going with a shorter term car loan will pay bid dividends in the future. Consider a $25,000 loan at 5 percent with terms of 4, 5 or 6 years. After 3 years, the 6-year loan has a balance of $13,400, the 5-year loan balance will be $10,700 and on the 4-year loan the payoff will be $6.700. Flipping this over, with a 4-year loan, you will have $3,000 or $5,700 more equity in your trade-in after 3 years. With this extra equity, you can again go with the shorter loan term, have lower payments and plan to trade again in another 3 years.
Photo Credits
Scott Olson/Getty Images News/Getty Images