Loans & Grants for Veterans
by Billy Max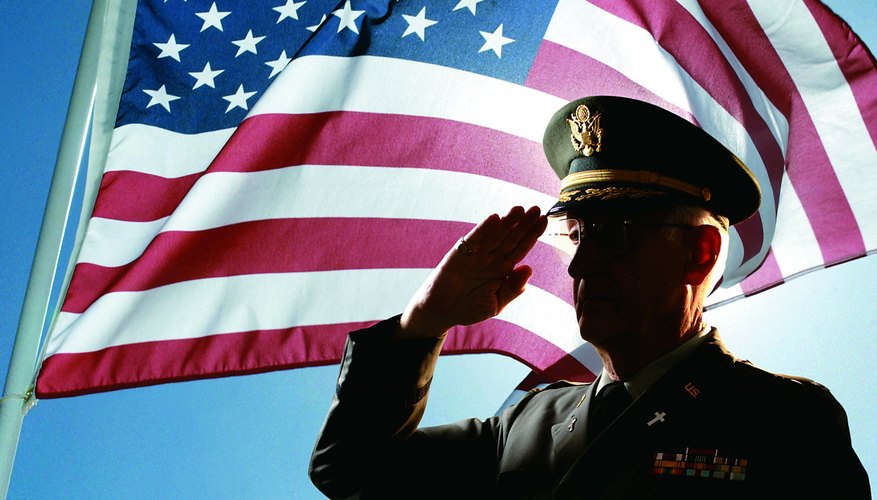 There are loan and grant programs offered by both government agencies and private organizations for veterans who wish to set up their own businesses, buy homes or go for additional education -- these agencies include the Department of Veterans Affairs (VA) and the Small Business Association (SBA) Office of Veterans Business Development. Veterans who want to establish profit-making enterprises may apply for loans that have to be repaid in accordance with terms spelled out by the respective lender. Grants do not need to be paid back and are generally reserved for veterans who wish to set up nonprofit entities or buy homes. These loan and grant programs emphasize honorable discharge from any of the branches of service and most are meant to benefit service-disabled veterans. However, unmarried spouses of veterans who died while in service or from a service connected disabilities are eligible to apply.
Patriot Express Pilot Loan for Business
The Patriot Express Pilot Loan is offered by lenders with Patriot Express authority and is administered by the Small Business Administration. It is available to veterans who want to start or expand a business that they own and control by at least 51 percent. Spouses and widowed spouses of veterans are also eligible to apply. The maximum loan amount is $500,000; the money can be used for the purchase of equipment, inventory, real estate or as working capital. The Patriot Express lenders dictate the terms of repayment; the SBA will guarantee the loan.
Purchase & Cash-Out Refinance Home Loans
The VA 's Purchase Loan assists veterans in purchasing a home, especially those who may experience difficulties procuring other financing. For homeowners who may need cash out the equity on their homes, the VA offers the Cash-Out Refinance Loan to address their financial situation, be it debt, home improvements or tuition. Loans originate from private lenders, and the VA provides the loan guaranty to the respective lender, up to 100 percent of the assessed value of the property. You need good credit and must have been honorably discharged from service. Surviving spouses of veterans who died in service or went missing in action are eligible to apply.
Specially Adapted Housing (SAH) Grant
The Specially Adapted Housing (SAH) program provides grants to veterans who have incurred severe disabilities while in the service to complement their efforts in constructing or purchasing an adapted home. Funds from this program may also be used to modify an existing home to provide a barrier-free living environment. Some of the disabilities considered include blindness in both eyes, severe burn injuries or loss of both limbs that hinders locomotion, requiring a wheelchair. At the time of publication the maximum amount offered by the SAH is $64,960.
Interest Rate Reduction Refinance Loan
The VA Interest Rate Reduction Refinance Loan (IRRRL) is intended to help veterans reduce the rate of interest on their home loans through refinancing. The IRRRL is used to refinance existing VA loans only, and each eligible veteran may get the basic entitlement in the amount of $36,000. Borrowers are required to pay a funding fee that is a percentage of the loan amount at closing time. However, this fee can be waived for veterans who are entitled to receive compensation for a service-connected disability or surviving spouses of veterans who died in service.
Photo Credits
Jupiterimages/liquidlibrary/Getty Images