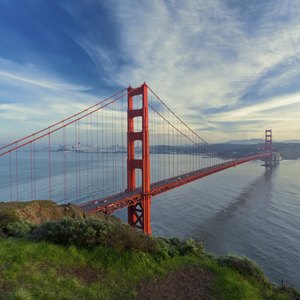 •••
Mariusz Blach/iStock/Getty Images
As of December 2009, almost 1.25 million Californians collected Supplemental Security Income (SSI) benefits, about twice the number in New York, the next highest state with over 666,000. SSI is a federal needs-based program for individuals who are blind, disabled or at least age 65, and is managed by the Social Security Administration. Some states — including California — have exercised the option to supplement the basic federal benefit rates.
State Supplementation Categories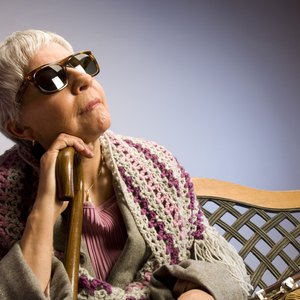 •••
Mariusz Blach/iStock/Getty Images
The SSI program provides supplemental income for persons with little or no income. Any other income affects eligibility and payment amount. California has added additional supplemental benefits for its residents — 15 different state supplement payment rates. The rates change according to the recipient's marital status, disability, age and living arrangement. The Social Security Administration administers the supplement for California and combines the state supplement due with any federal amount due.
Eligible Married Couples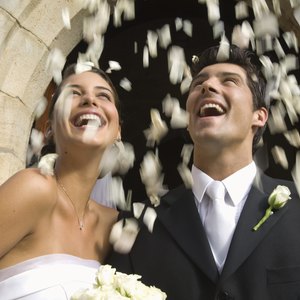 •••
Mariusz Blach/iStock/Getty Images
If a husband and wife are both eligible, SSI treats them as one unit and pays one benefit amount, dividing any payment due equally to each spouse. California couple benefits vary with living arrangements, disability and special care received. California pays higher SSI payments to couples where one or both are legally blind, or if both are in a residential facility that provides help with cooking, cleaning and personal care. If both are blind, the 2010 benefit is $1,554.20. The highest rate is for a couple who live together in a residential care facility. The benefit provides enough to pay the cost of the facility with approximately $80 allocated to each for personal spending needs. Couples receive a total of $2,172. The federal share of couple benefits is $1,011.
Eligible Adults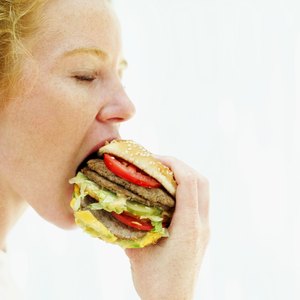 •••
Mariusz Blach/iStock/Getty Images
A California resident with no income receives Supplemental Security Income of $845 in 2010. If the recipient is homeless, or their residence lacks either a working stove, or refrigerator or oven of any kind, the benefit is $929. The additional amount is the "restaurant meals allowance" so those with no way to prepare food at home can eat out. A blind recipient receives $908. The highest rate is $1,086 for individuals living in a licensed board and care facility that provides non-medical assisted living support. Most of the benefit goes to pay the facility's monthly charge, with around $80 available to the recipient as spending money. The federal portion of all the different living arrangements is $674.
Eligible Disabled Children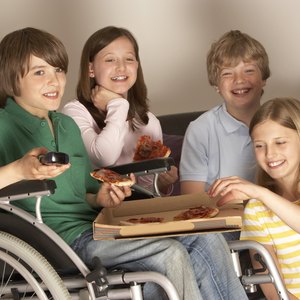 •••
Mariusz Blach/iStock/Getty Images
In 2010, the federal SSI payment rate for disabled children is the same as adults: $674. However, California adds different amounts depending on the child's disability and living situation. A disabled child living with her parents receives $63.40 extra from California — a total of $737.40. If living with a relative by blood or marriage the total is slightly more — $739. A blind child living with his parents receives $908. A child living in a licensed group home or residential care facility for disabled or blind children receives the highest benefit: $1,086.
Hospitalized Recipients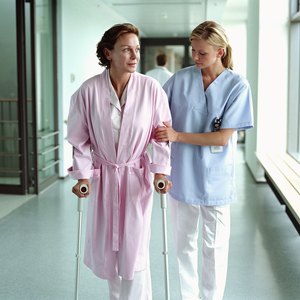 •••
Mariusz Blach/iStock/Getty Images
The highest amount payable while confined for a full month in a hospital or skilled nursing facility depends on which insurance program pays for the stay and whether the patient is an adult or child. If private insurance — such as Medicare — pays for the stay, an adult receives the rate for someone living in their own residence: $845. The highest rate while hospitalized is $908 for a blind recipient. However, if Medicaid — called Medi-Cal in California — pays for the stay, payment is limited to spending money of $50, $20 of which is from California. A hospitalized child receives a different federal benefit rate. Even if private insurance pays for their hospital stay the child's federal rate is $30.
References
Writer Bio
Jane Amar received a Bachelor of Arts in Spanish language and literature from the University of California in Riverside in 1970. After more than 37 years in government service in management and technical positions, she retired and began her writing career. Since 2007 she has written online content in English and Spanish for profit and nonprofit services and individual entrepreneurs.