Income Tax Write-offs in Canada
by Tom Streissguth ; Updated July 27, 2017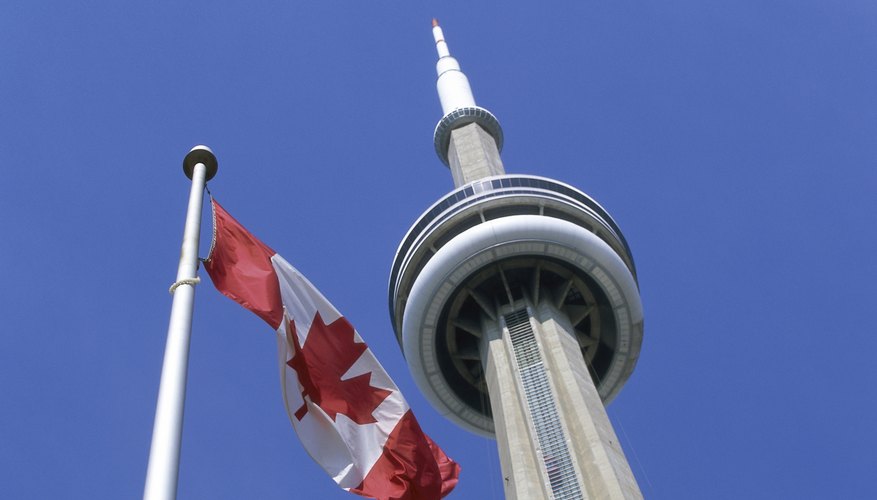 By the tax law of Canada, permanent residents, citizens and those with significant residential ties must file an income tax return with the Canada Revenue Agency. Canada has separate tax forms for federal and provincial taxes, as well as a long schedule of deductions and credits that will reduce the amount of tax owed. In addition, Canadian taxpayers don't pay tax on certain types of income -- such as employer pension contributions -- although they must declare the amount they received.
Pension Contributions
In Canada, employers set up registered pension plans, or RPPs, to which both the employer and employee may contribute. Employee contributions to these plans are tax deductible, while employer contributions are not included in income. Canadian taxpayers can also deduct contributions to registered or pooled retirement plans they set up themselves. The tax agency sets a deadline each year for these deductible contributions, which in 2015 fell on March 2.
Other Employment-Related Expenses
Other employment-related deductions include dues paid to a union or professional association, liability insurance premiums, vehicle expenses if the employee is required to work away from the employer's place of business and moving expenses if the purpose of the move is to establish a new business or to attend school. The new location must be at least 40 miles from your former location. Parking and supplies can also be deducted, under certain conditions, and anyone with a home office can also deduct related expenses.
Child Care, Support and Parental Insurance
Canada also allows the deduction of child-care expenses, including for caregivers, nursery schools, boarding schools and camps. If a couple is taking care of a child, the individual with the lower income can take the deduction; Canada does not have joint returns. In addition, Canada allows the deduction of court-ordered support payments, as well as a portion of premiums for the Provincial Parental Insurance Plan if you live in Quebec.
Business and Investment Deductions
The tax rules also allow Canadian taxpayers to deduct half of a business investment loss. They may also deduct fees paid for investment advice, tax return preparation fees if the taxpayer earned income from a business or property, legal fees connected to child support payments and interest paid on a loan taken from an insurance contract. In addition, development expenses for mining, oil or gas exploration are also deductible, whether or not the taxpayer was an active participant in the business.
Photo Credits
Purestock/Purestock/Getty Images