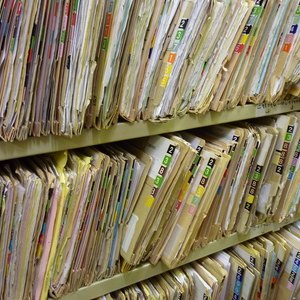 Epic Systems, founded in 1979, develops software for midsize and large medical groups, hospitals and integrated health care organizations. The company's software helps providers and institutions manage clinical records and improve access and revenue. One centralized database enables a completely paperless exchange of clinical information, decreasing waste from miscommunication. Full implementation at one hospital network produced an annualized return on investment of $24 million in 2009. Epic services few customers, allowing the company to dedicate more time to work with each organization individually. Certification in Epic applications comes directly from Epic trainers.
Contact your manager. If your employer uses Epic or is about to implement Epic applications, then they must maintain certified end users to serve as on-site experts. Although Epic provides proprietary e-learning materials to assist all end users, only those who train directly with Epic can obtain certification. Asking your manager about Epic certification shows interest in furthering your usefulness to your employer.
Attend an in-house training session. Project team leaders and key end users receive classroom training at Epic's facilities in Wisconsin. Classes introduce participants to the systems and their impact on administrative workflows and prepare students for certification. Only Epic provides certification for its software.
Maintain your certification. Each year, Epic releases a new-version training (NVT) module online. Completing the NVT module keeps your product knowledge up to date. Epic issues yearly emblems to participants who successfully complete NVT to show that their certification is current with recent changes and updates.
References
Writer Bio
Sean Butner has been writing news articles, blog entries and feature pieces since 2005. His articles have appeared on the cover of "The Richland Sandstorm" and "The Palimpsest Files." He is completing graduate coursework in accounting through Texas A&M University-Commerce. He currently advises families on their insurance and financial planning needs.