How to Calculate Disability Pay
by Daniel Holzer ; Updated October 25, 2017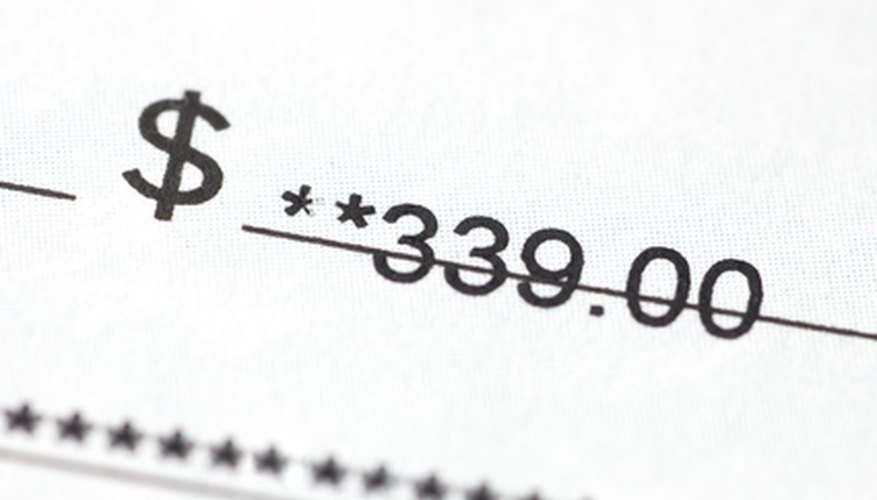 Items you will need
Social Security statement
All federal tax return summaries (optional)
The federally funded Social Security Disability program aids taxpayers who have paid into Social Security and have a medically disabling condition by providing disability insurance. Such insurance provides income in cases where working is impossible due to a medical disability. However, most people do not know how much income the disability benefits will come to, which becomes of vital importance if you become disabled.
Step 1
Go to Social Security Online's website for the online benefit calculator (see Resources).
Step 2
Enter your birth date in the box "Date of birth."
Step 3
Enter your planned retirement age under "Age at retirement."
Step 4
Choose the option "Today's dollars" under "Today's dollars or future dollars."
Step 5
Enter the amount you earned each year in the coordinating box under "Annual earnings." You can use the Social Security Statement or your tax return information.
Step 6
Enter the amount you expect to earn in total for the present year under "Earnings in 2010" and the estimated earnings for future years under "Earnings in 2011 and later."
Step 7
Click "Calculate Benefit" under the "Calculate" heading.
Step 8
Review your estimates. Eligibility for retirement, disability and survivor insurance is revealed under "Benefit eligibility." Below that, "Benefit estimates" provides your current disability benefit estimate.
Tips
If you do not have your current Social Security Statement, you can request one online at the Social Security Online website (see Resources). For a more accurate calculator, download the "Detailed Calculator" from the Social Security Online website (see Resources). It takes 15-30 minutes to fill out. These calculations are estimates only. Actual payments will be declared to you once you have applied for benefits and been approved in a claim approval letter.
Warnings
The calculators on the Social Security Online website operate under the assumption you have earned enough work credits to qualify for Social Security Disability. If you do not have enough work credits, you will not qualify for disability benefits.
Photo Credits
check in macro image by Alexey Klementiev from Fotolia.com