How to Apply for Free Medical Insurance
by Meredith Jameson ; Updated October 25, 2017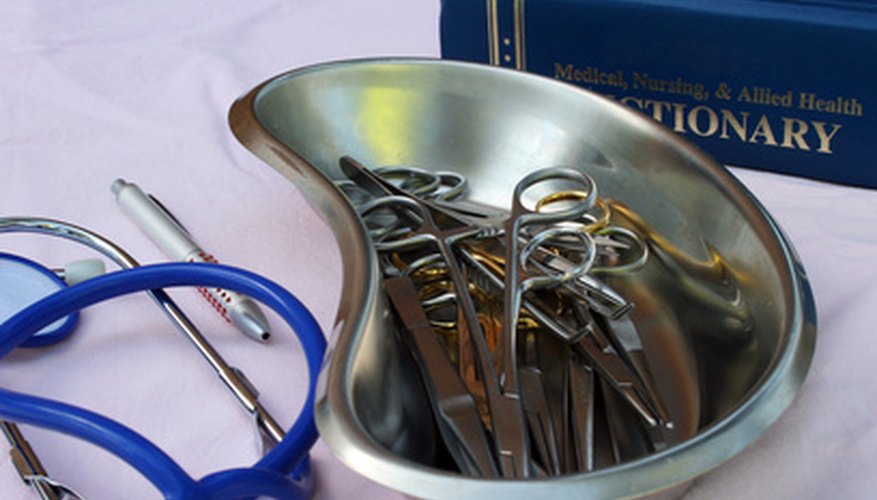 Items you will need
Personal identification
Financial information
Medical bills
Medical insurance, or protection against the cost of medical care due to injury or illness, is typically offered to full- or part-time workers by their employers and often extends to the family members of the employee. Some private health insurance companies include Blue Cross, Kaiser Permanente and United Healthcare. However, not all individuals qualify for health insurance or can afford to pay the costs of insurance on their own. There are a few ways to apply for free health insurance.
Step 1
Review your potential eligibility for Medicaid, a federally run program that offers health insurance to low-income individuals and families. Determine your overall eligibility for Medicaid on the U.S. Department of Health & Human Services website at cms.gov.
Step 2
Prepare your documentation prior to applying for Medicaid, as the government requires proof of your income level. Collect pay stubs, unemployment payment stubs, past medical bills that are relevant to current conditions, proof of U.S. citizenship or legal alien status, and documentation for children to prove they are legal citizens as well.
Step 3
Contact your local Medicaid office to begin the application process. Note that the application process and qualification requirements may differ from state to state. You can find an online directory of state Medicaid offices on the National Association of State Medicaid Directors website at NASMD.org.
Step 4
Set up an interview to apply for Medicaid, either in person or on the phone, with your local Medicaid office. Bring all of your paperwork and personal identification with you.
Step 5
Look at your state government website to see what other free medical insurance is offered through the state. For instance, the state of Texas offers a Children's Health Insurance Program (CHIP) for families who do not qualify for Medicaid but cannot afford insurance on their own. The program provides health insurance to qualifying children at no cost. View more information and apply online on the Texas government website at GovBenefits.gov.
Photo Credits
Medical instruments image by Keith Frith from Fotolia.com