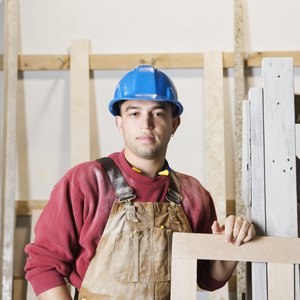 •••
ColorBlind Images/Blend Images/Getty Images
According to the Internal Revenue Service, all income is taxable unless it is specifically exempted from taxes by law. In general, hazard pay that you receive from your employer is not exempted from income taxes. So, if you perform a dangerous job, you still must pay taxes on all your income. However, the tax code does make an exception for certain combat zone pay for military members.
Combat Pay
If you are in the military and serving in a combat zone as an enlisted person or as a warrant officer at any time during a month, your military income is tax-free. However, if you are a commissioned officer, your exclusion is capped at the maximum enlisted pay, plus any hostile fire or imminent danger pay received. When you receive your W-2 form after the end of the tax year, it will have your tax-free combat pay listed separately so you don't have to pay taxes on it.
References
Writer Bio
Based in the Kansas City area, Mike specializes in personal finance and business topics. He has been writing since 2009 and has been published by "Quicken," "TurboTax," and "The Motley Fool."