How to Get a Fannie Mae Mortgage
by Patrick Gleeson, Ph. D., Registered Investment Adv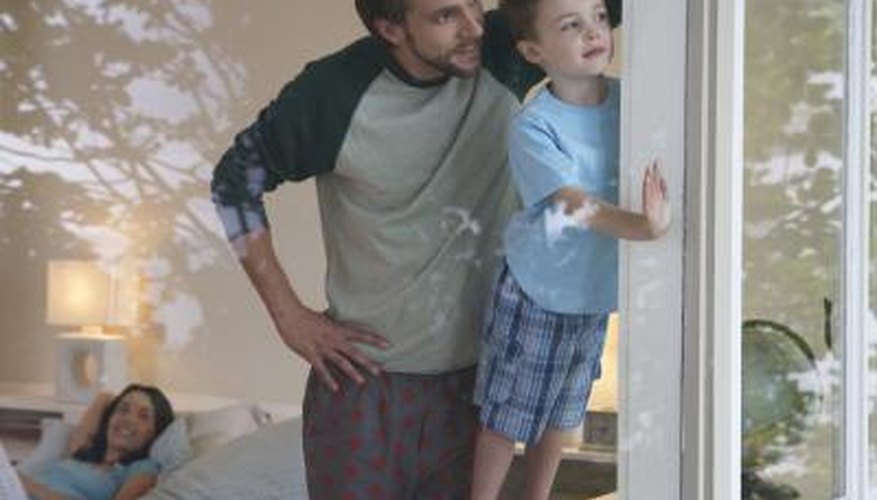 Fannie Mae's mission is making home mortgages widely available by assisting lenders with underwriting support, which also reduces mortgage rates. It has dozens of different loan programs, some as specific as financial aid for Native Americans. Its mostly widely used loan programs offer initial or refinance support for low and moderate income Americans seeking first mortgages on single family dwellings. You do not apply to Fannie Mae directly; instead, you apply for your loan through a Fannie Mae approved lender
Fannie Mae's Mission
Fannie Mae is a publicly-traded corporation with government oversight. It was created by Congress to facilitate home mortgages for a variety of homebuyers, especially those with moderate and low-incomes, certain minorities and those with limited resources for down payments. It does this by making a variety of loan programs available to lenders, then reducing lenders' risk by buying these mortgages and reselling them as mortgage-backed securities. The effect of these initiatives is to make more private capital available in the mortgage market, thereby reducing mortgage interest rates and increasing home ownership.
Fannie Mae Mortgage Programs
Fannie Mae offers many different loan programs. Important among them are the Home Affordable Refinance Program, or HARP, which encourages lenders to refinance mortgages even when the underlying value of the house has declined, and several 97 percent Loan-to-Value options for those with limited resources for down payments. Fannie Mae also offers the MyCommunityMortgage program for low and moderate income homebuyers, a Native American Lending program and a variety of programs for construction, renovation and improving energy efficiency. You can find out more about any of these programs by writing to: Fannie Mae 3900 Wisconsin Avenue, NW Washington, DC 20016-2892 by calling 1-800-7FANNIE (1-800-732-6643) or through the Fannie Mae portal website where you can navigate to programs of interest.
Obtaining a Fannie Mae Mortgage: the First Steps
Fannie Mae recommends that you begin the mortgage application process by determining the mortgage amount you can afford. It offers counseling for this purpose and an online mortgage calculator where you can enter income, debt and other information to come up with a mortgage program at an affordable amount. The next step is finding a Fannie Mae approved lender. One information source is your real estate agent. Also check with your bank and credit union and ask friends and family who may recommend lenders they've used. Once you've found one or more suitable lenders, Fannie Mae recommends that you get your loan pre-approved. By obtaining pre-approval, you'll know even before you've found a particular home to buy that your lender will approve a certain loan amount, which narrows your search and provides a degree of certainty. Your lender will guide you through the relatively simple steps to obtain pre-approval.
The Fannie Mae Loan Application
Fannie Mae provides a "Uniform Residential Loan Application" form that all lenders accept. This makes it possible to apply to several lenders with a single form. One recommended way of proceeding is to fill out everything on the form you're sure about at home, then obtaining more help by visiting a potential lender in person. Bankrate also offers specific form-filling guidance.
Video of the Day
Brought to you by Sapling
Photo Credits
Noel Hendrickson/Photodisc/Getty Images
Cite this Article
Choose Citation Style
Gleeson,, Patrick. "How to Get a Fannie Mae Mortgage." Pocket Sense, https://pocketsense.com/get-fanniemae-mortgage-2001506.html. Accessed 18 June 2018.
Gleeson,, Patrick. (n.d.). How to Get a Fannie Mae Mortgage. Pocket Sense. Retrieved from https://pocketsense.com/get-fanniemae-mortgage-2001506.html
Gleeson,, Patrick. "How to Get a Fannie Mae Mortgage" accessed June 18, 2018. https://pocketsense.com/get-fanniemae-mortgage-2001506.html
Note: Depending on which text editor you're pasting into, you might have to add the italics to the site name.