Is Financial Aid Taxable?
by Madison Garcia ; Updated July 27, 2017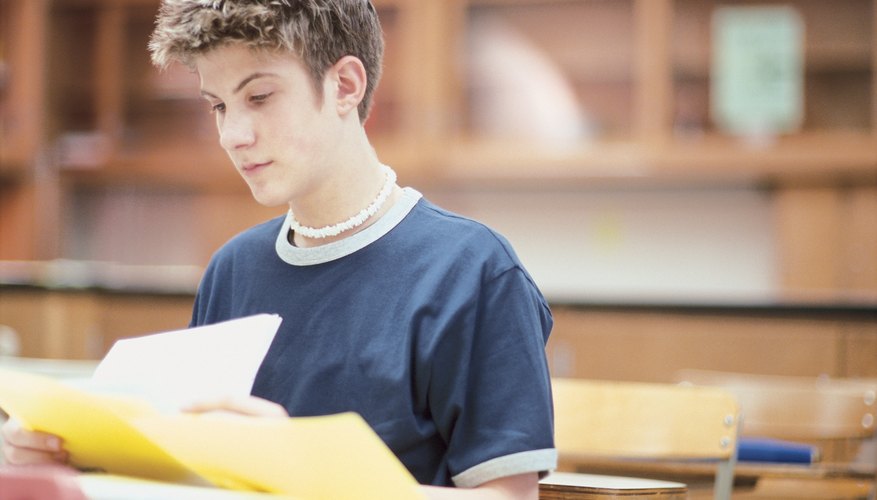 Financial aid from grants and scholarships typically is not taxable as long as you spent the proceeds on tuition and fees. However, if your grants and scholarships exceed your school expenses, the extra money is taxable. Any income earned from a work-study program also is taxable income.
Nontaxable Financial Aid
As a general rule of thumb, financial aid isn't taxable as long as you use it to pay school expenses. According to the Internal Revenue Service, financial aid is nontaxable as long as you use it for tuition and fees or for books, supplies and equipment specifically required for your courses. This rule counts for virtually all student aid, including need-based grants and scholarships. Any student loans you take out are not considered taxable income, regardless of how you spent the proceeds.
Taxable Aid
If you received grants and scholarships that exceeded your school expenses, the excess is considered taxable income. For example, if you received $5,000 in grants and scholarships but your total tuition, fees and school-mandated expenses were only $4,000, then $1,000 is taxable. In general, any amounts you receive from work study also are taxable. Include the amount of taxable income on Form 1040. If it was from grants and scholarships, write "SCH" and the taxable amount to the left of the line entitled "Wages, salaries, and tips." If you received a Form W-2, include that amount reported in box 1 in the same "Wages, salaries, and tips" line item.
Student Loan Interest
Not only are student loan proceeds not considered taxable income, you can also get a deduction for the interest payments. Subsidized student loans allow you to defer interest payments until you leave school, but unsubsidized loans and private lenders often require you begin making payments immediately. If your student loan qualifies, you'll receive Form 1098-E, Student Loan Interest Statement, from your lender with the amount of deductible interest you paid.
Deductions and Credits
If your school expenses exceeded your grants and scholarships, you're probably eligible for a deduction or a credit for paying tuition. You can claim the difference between your actual expenses and award scholarships and grants. The three most common tax breaks for students are the American Opportunity Tax Credit, the Lifetime Learning Credit, and the tuition and fees deduction. Your school will send you a Form 1098-T that breaks down how much of your tuition payments qualify for a deduction or a credit.
Photo Credits
Comstock/Stockbyte/Getty Images