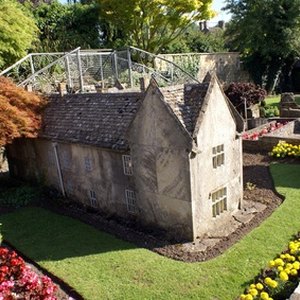 •••
Model house. Model of a house in front of bridge image by L. Shat from Fotolia.com
FHA hazard insurance covers loss or damage caused by fire, natural disaster or vandalism. Sometimes referred to as property insurance or homeowner's insurance, these policies often exclude certain natural disasters if the home lies in an area prone to these types of disasters. This means homeowners may need to purchase extra coverage to protect their homes from catastrophic situations.
Insurance at Closing
When you're about to close your mortgage, you will be required to obtain standard hazard insurance coverage from a certified insurance company. If you do not provide proof of hazard insurance, your loan closing may be delayed.
The policy must cover the replacement value of your home. A policy worth double the home's value is recommended, but at the very least, the policy must be for an amount that covers your outstanding loan balance. A comprehensive policy includes coverage for personal liability, personal property, medical payments and miscellaneous expenses.
Additional Hazard Insurance Coverage
If your home is located in an area prone to a natural disaster, you may be required to purchase hazard insurance coverage. The coverage may be required for homes in areas where flooding, earthquakes or storms are more likely. The cost of the extra coverage depends on the estimated likelihood of the natural disaster occurring in the area.
Flood insurance must be purchased if your home is located in a Special Flood Hazard Area as designated by FEMA. Your lender can require you to purchase flood insurance at any time during the life of your loan, especially if laws or regulations change that make flood insurance necessary.
Insurance Company Certification
The company you buy your hazard insurance from must be properly certified. Certification requirements for the insurance company include maintaining specific ratings in the industry. For instance, if the company has a rating of "B" or better or a minimum Financial Performance Index of "6" as indicated in Best's Insurance Reports, the company is certified. If the insurance company has an "A" rating in Standard & Poor's Insurer Solvency Review, the company meets the certification standard.
Deductibles and Payments
The premium on your hazard insurance policy will be either 1 or 2 percent of the policy amount. If you need to file a claim, the deductible will be a minimum of $250. The deductible is the amount you pay before the insurance company begins to cover your loss. The deductible may apply to a variety of disasters, including flood, fire and extended insurance coverage. Some insurance companies discount your premiums if you have a higher deductible.
The limit on the higher deductible is usually $10,000. If your home is in a disaster-prone area, you may be required to pay a separate, additional deductible of 1 to 2 percent. Sometimes the insurance company will give a discount if you can show proof that you've made your home more resistant to the effects of a disaster. Such improvements might include adding storm shutters to a home located in hurricane areas or reinforcing the walls in earthquake-prone areas.
References
Writer Bio
Nancy Wagner is a marketing strategist and speaker who started writing in 1998. She writes business plans for startups and established companies and teaches marketing and promotional tactics at local workshops. Wagner's business and marketing articles have appeared in "Home Business Journal," "Nation's Business," "Emerging Business" and "The Mortgage Press," among others. She holds a B.S. from Eastern Illinois University.