How to Get Federal Grants for College Students
by Contributor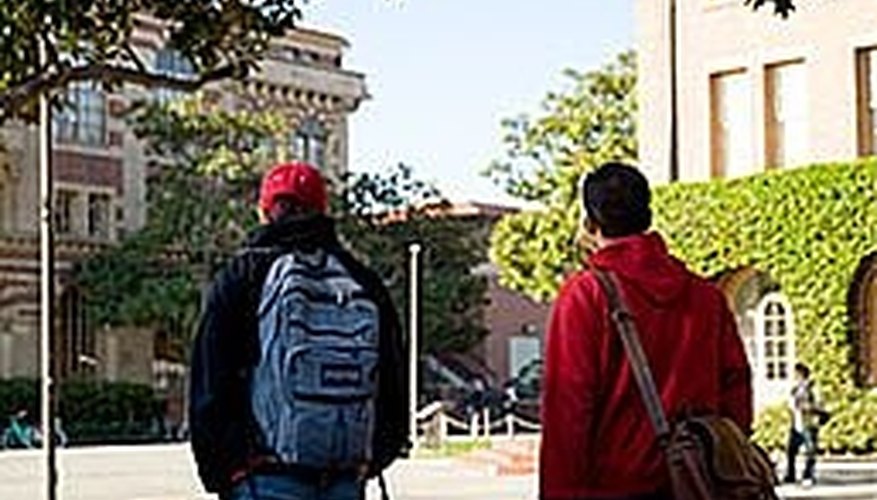 The federal government has five programs that give money to students to attend college. These are federal grant programs -- they never have to be repaid. In typical government fashion, it can be difficult to find out about the grants, and understand which may apply to you. But don't worry, here's how to figure it all out.
**Check Out Pell Grants and FSEOG for Needs-Based Grants** Pell Grants, and the Federal Supplemental Educational Opportunity Grant (FSEOG) are the two most common needs-based grant programs. 'Needs-based' means just what it sounds like -- the programs are geared towards low-income households, and grants are based on financial need. The actual assessment of need is a complex process, but each grant program can provide up to $4,000-5,000 (or a bit more) per student for the school year.
**Explore ACG and SMART for Academic Achievement Grants** The Academic Competitiveness Grants (ACG), along with the National Science and Mathematics Access to Retain Talent Grant (National SMART Grants) are available in amounts ranging from several hundred to several thousand dollars for the school year. Both programs are awarded based on a combination of academic achievement and financial need. To be eligible, student must also meet eligibility for Pell Grants.
**For Future Teachers, Look Into TEACH Grants** The Teacher Education Assistance for College and Higher Education (TEACH) Grant Program provides up to $4,000 per year for students who are preparing to be teachers, and who are willing to commit to teaching in low-income public schools when they enter the workforce. This is a relatively new grant program, and is not yet well-know.
**Fill Out Your FAFSA** The Free Application for Federal Student Aid (FAFSA) is the starting point for applying for federal grants. Your school financial aid or guidance counselor can help you get started here.
**Learn the Ropes** The federal government hands out billions of dollars of student aid every year in the form of free grant money to students. But the programs are complex, and requirements are not always straightforward. The Resources section can help you study up on the federal grant programs, and learn which ones are most relevant to your financial and academic situation. You can begin the application process with the FAFSA4caster tool.