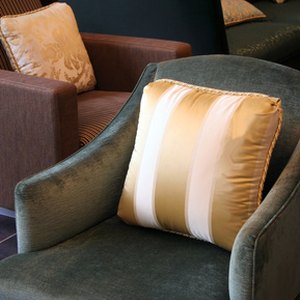 Several places in Cleveland, Ohio, handle good used furniture donations. All the furniture goes to help fund neighborhood programs for the needy. Some places have a pick-up service so all you have to do is pick up the phone and call.It gets old furniture out of your garage, keeps it from going into the land fills and helps people create a home and start a new life. All donations to these organizations are tax deductible.
Contribute your used furniture to the Cleveland Furniture Bank. They have a pick-up service and will take any good used furniture. Among the things needed are couches, beds, table and chairs. Anything someone can use to turn a house or apartment into a home is appreciated. Their clients come from organizations that serve people in need.
Call the Cleveland Salvation Army to have them pick up furniture donations. Items sold in the thrift store support an alcohol and drug treatment program.
Give small pieces of furniture to the Goodwill Industries of Cleveland. They need small items like end tables and kitchen chairs. You can drop items at any Goodwill store. The proceeds from sales in the Goodwill stores go to fund training and job opportunities for people in the community.
Replace furniture directly to a family that has suffered a disaster such as a fire. Many churches, and organizations such as the Catholic Services of Cleveland, sponsor drives if someone in their congregation has suffered a loss.
Make sure the furniture is usable. Don't donate anything that's soiled or broken.
References
Tips
Make sure the furniture is usable. Don't donate anything that's soiled or broken.
Writer Bio
Addie Protivnak is at home in Coden, Ala., and has written internet how-to articles since 2008. Protivnak has published in the Master Gardener "Dirt" as well as the "Alabama Garden Pathways." She attended Faulkner State College where her course base was writing , literature and art.