Do I Need a Deposit to Buy a House?
by Jay Motes ; Updated July 27, 2017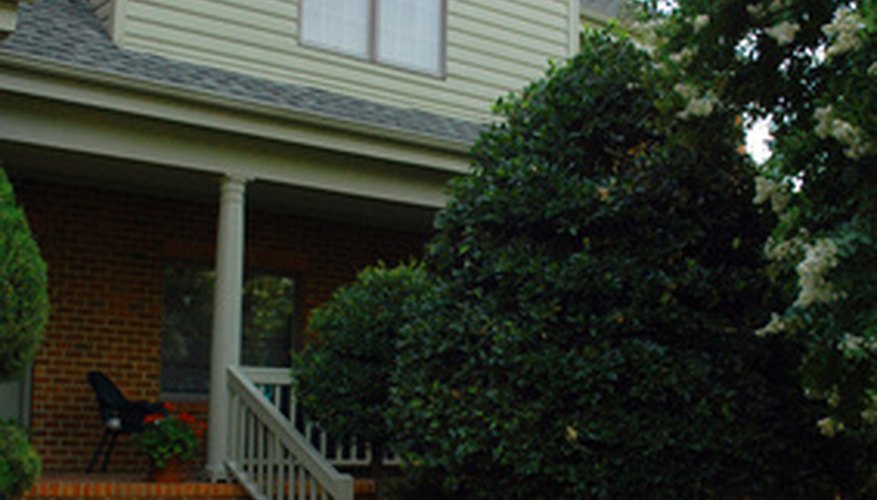 One subject that confuses many home buyers is the deposit, properly known as the Earnest Money Deposit (EMD). There are two primary reasons that the deposit causes confusion: not every home requires a deposit and many buyers confuse the deposit with the down payment. To simplify the home buying process, buyers should understand how a deposit works and the difference between a deposit and a down payment.
Purpose of Deposit
Sellers require an Earnest Money Deposit from buyers in order to reduce the risk of the buyer backing out of the home purchase. It is common for months to pass from the time that the seller accepts an offer until the home sale closes. Without a deposit, the buyer has little to lose from backing out of the deal, though a lawsuit for breach of contract is possible. If the buyer does back out, the seller has to start the selling process all over again.
Deposit vs. Down Payment
Sellers require a deposit to ensure that the buyer is serious about buying the home. Lenders require a down payment as a way to ensure the buyer can afford the home as well as to reduce the risk of loan default. Buyers pay the deposit when making an agreement with the seller on the purchase of the house. Buyers pay the down payment at the time of the loan closing. The deposit money is part of the purchase price of the home; it is not a separate charge above the cost of the home.
Negotiating the Deposit
The Multiple Listing Sheet (MLS) will state the amount of deposit requested by the seller. Like the cost of the home, buyers and sellers can negotiate the amount of the deposit. In fact, in many jurisdictions there is no requirement for there to be a deposit at all. If the deposit amount is too high for the buyer to pay up front, the buyer can negotiate with the seller to reduce it. When real estate is selling fast, buyers may want to consider offering a larger deposit in order to quickly finalize the deal before another buyer makes an offer on the property.
Paying the Deposit
Also negotiable is how the buyer will pay the deposit, with the seller deciding what is acceptable. For example, the buyers can pay the deposit in cash or by using a promissory note. Buyers do not make the deposit payment directly to the seller, but rather to an intermediary such as an escrow agent or title company. The procedure varies depending upon rules of the local jurisdiction. Buyers should be certain to receive a receipt for the payment.