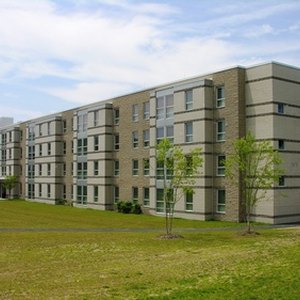 •••
student housing image by Tom Oliveira from Fotolia.com
Section 8 is a federal program administered by state agencies and funded through HUD (Department of Housing Urban Development). Very popular in urban areas, Section 8 enables individuals, families and elderly people to afford adequate housing on limited budgets. Because of its popularity, funding is limited in most states, including New Jersey. Periodically, New Jersey's Section 8 waiting list is reopened to new applicants. Finding out when the program is open and taking applications in New Jersey is your first step.
Contact HUD at 1-800-955-2232 get a list mailed to you of local Housing Authorities that distribute Section 8 vouchers. If you have access to a computer, you can visit the HUD website at Hud.gov. Select "Resources" from the top menu bar followed by "Affordable Apartment Search." Select "New Jersey" as the state and enter the city that you want to search. Press "Search" to generate a listing.
Call the Housing Authority in your area and inquire about their waiting list status. If the waiting list is closed, ask the representative when the listing will open again. Make a note of the date and keep it in a safe place to remind you when to act.
Check your local newspaper in the "Public Notice" or "Announcement" section. Any time a Section 8 waiting list opens, the agency is required to give notice in the newspaper.
Contact your local library. When section 8 waiting lists open, most libraries distribute applications to individuals that must be returned to the Housing Authority that has reopened their waiting list.
References
Resources
Writer Bio
Based in Chicago, Kenyonda Bradley has been writing for online publications since 2008. With more than 10 years of experience as a hairstylist, she is also studying to become an elementary school teacher.