What Is a Dislocated Worker for FAFSA?
by Kristie Sweet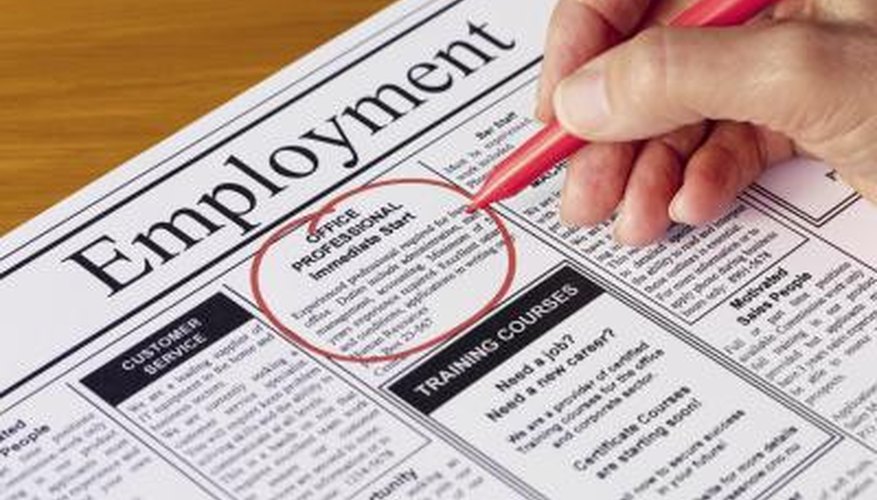 The information on the Free Application for Federal Student Aid, or FAFSA, helps schools determine what grants and loans students receive. If you, your spouse or a parent -- if you are a dependent -- qualify as a dislocated worker, you may receive more aid. People who lost their jobs, even if self-employed, may fit into this definition.
Dislocated Worker Definitions
People laid off from their jobs for reasons other than misconduct may qualify as dislocated workers. You can prove such status by showing your receipt of unemployment benefits or by showing your layoff notice to the school's financial aid officer. If you were formerly self-employed but cannot make a living in that pursuit, you may qualify as well. If you worked as a stay-at-home caregiver for your children but lost the support from a spouse due to circumstances such as divorce, death or your children's age, you fit the definition of a displaced homemaker and also qualify as a dislocated worker.
How Awards Are Determined
Financial aid officers figure student need by looking at the cost of attendance and estimating tuition, fees, books, room and board and other living expenses. They compare those costs to the expected family contribution -- the amount of money the household should be able to contribute to offset those schooling costs. Indicating that you or a family member qualifies for dislocated worker status reduces that expected family contribution number, thereby increasing the likelihood of getting more financial aid such as a Pell Grant. Undergraduate students receiving Pell Grants do not have to repay those funds, which were as high as $5,645 for the 2013-2014 academic year.
Photo Credits
Pixsooz/iStock/Getty Images