How to Determine Income Tax Rate
by Greyson Ferguson ; Updated July 27, 2017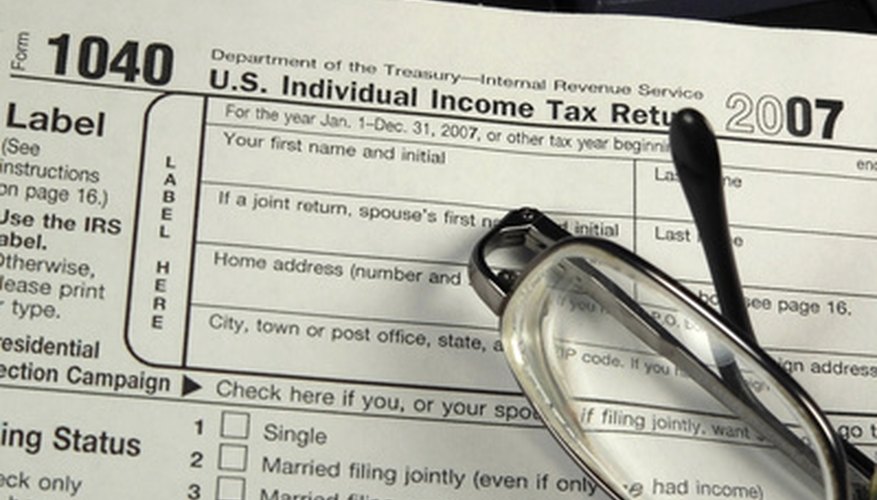 The different tax rates and brackets used in the United States are based on how much money you (and, possibly, your spouse) make. Generally, the more money you earn, the higher your tax bracket. However, you are only responsible for total taxable income: This is your entire household income minus any deductions, such as dependents. Knowing your tax rate allows you to save up the necessary funds for payment.
Step 1
Add up your total yearly income. This includes your salary and anything you made from investments such as dividends and interest.
Step 2
Subtract any available deductions such as moving expenses, student loan interest, health insurance expenses, alimony, child dependents and health savings accounts. The exact amount you are allowed for each deduction varies based on your earnings. The IRS 1040 handbook provides full details. After deductions, you are left with your total taxable income.
Step 3
Determine whether you are filing jointly with your spouse or separately. The tax brackets are slightly different for those filing jointly. In the 2009 tax year for example, those filing separately and making less than about $8,000 a year pay 10 percent, and those filing jointly making less than $16,750 would be in the same tax bracket. The tax rates for single filers and joint filers are listed in the IRS 1040 handbook. The rates differ slightly every year, so it is important to look up the exact rate for your given return year in the most up-to-date 1040 handbook.
Tips
Obtain the IRS 1040 handbook from your local public library and most U.S. post office branches. You may also print or download a PDF form of the document from the IRS website.